A very good news for everybody using the "Tethered" or "SemiTethered Jailbreak" as finally the wait is over and we now have a Untethered Jailbreak for iOS 5.0.1 (no need to connect your device to a computer while rebooting), dubbed Corona 5.0.1 Untether the very small 44.6 KB only cydia tweak is all you need to get the untethered jailbreak on your iOS 5 apple device. Supporting all supported A4 & lower Apple devices (iPhone 4, iPhone 4 (CDMA), iPhone 3GS, iPad 1, iPod Touch 4G & iPod Touch 3G), this userland jailbreak is courtesy of pod2g.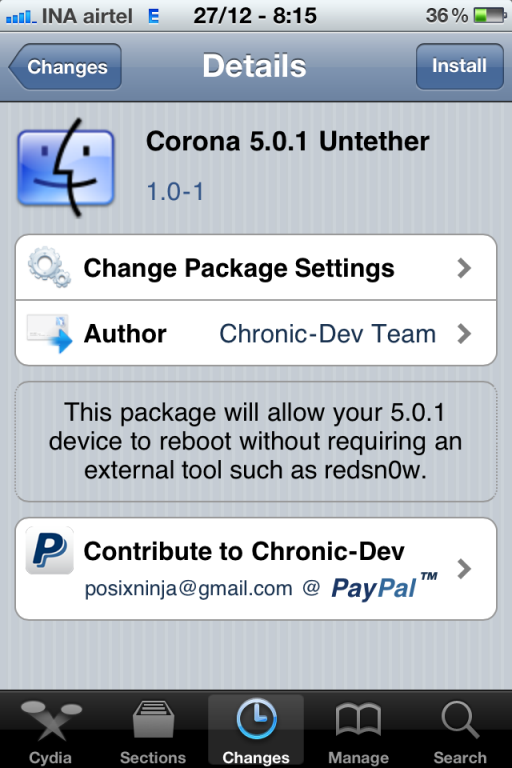 To install follow the simple instructions ahead.
Thanks to pod2g's userland exploit the Chronic Dev Team's Corona 5.0.1 package is just 44.6 KB in size and all a user needs to do is to search for "Corona" in Cydia and install.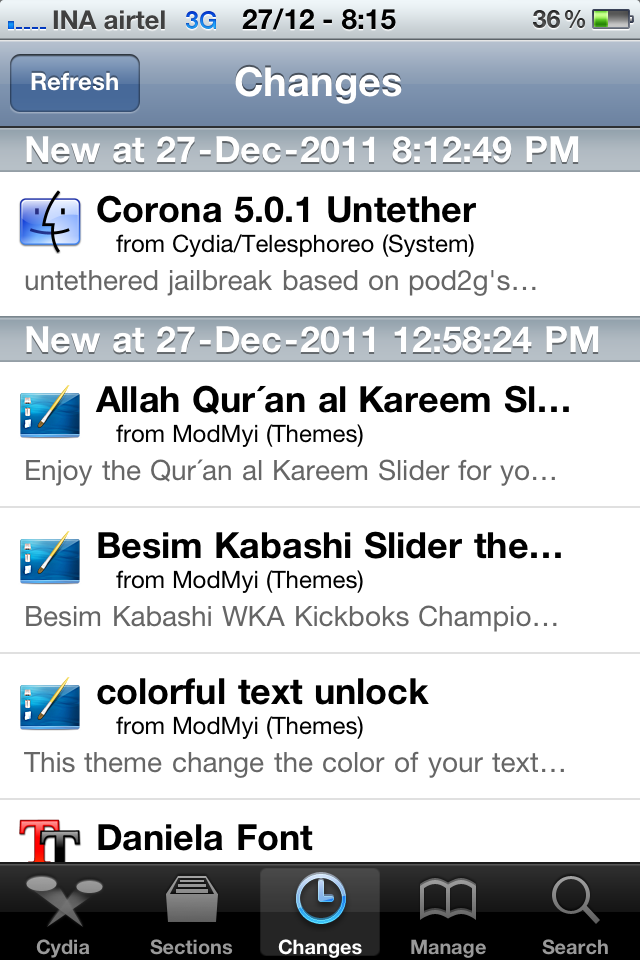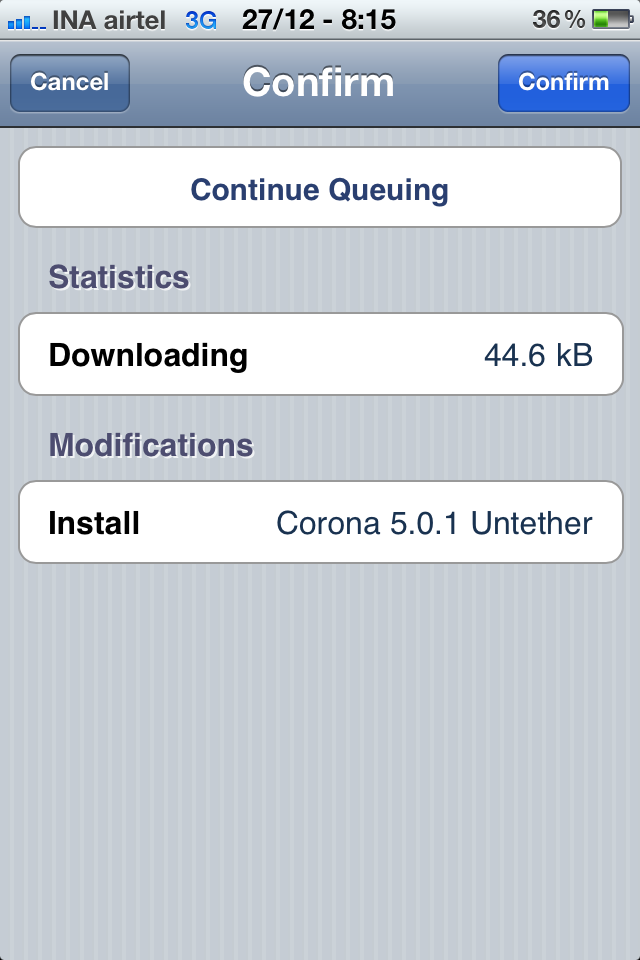 Kudos to my dear friend "Irshad Memon" a.k.a "The Genius" for the heads-up ;)