If you Google technical problems you must have encountered Experts-Exchange.Com page as a possible solution to your problem only to find that you need to buy a paid-subscription and upgrade to Premium Membership to view the solution, However, you can simply scroll to the bottom of the page to see all the answers including the solution.

The best way to get full-access to site with the ability to ask questions from experts is to signup for an Experts-Exchange account, but using the Signup link provided on the website requires credit-card to purchase the premium membership as shown below.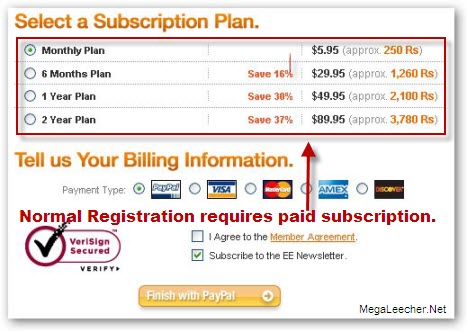 However, there is a pretty unknown backdoor signup link allowing you to signup for free as shown below.
UPDATE # 1: The hack is now getting blocked by Experts-Exchange for Indian (and probably other non-english countries) visitors, to get around this limitation simply use a proxy solution.