While users need to take help of unofficial hacks to use Adobe Flash Player on iOS thankfully the technology is fully supported on Google Android platform, however plugins come disabled by default in Google Android web-browser and here is how to activate them to utilize Flash Player on webpages.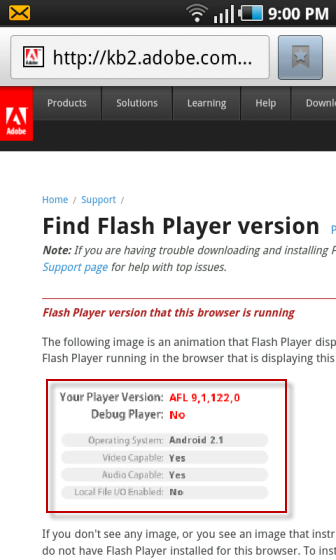 These instructions are for Samsung Galaxy S I-9000 but should be same for any device powered by Android 2.1 Eclair :
Start the default Android web-browser (labelled Internet) and use the menu key to open options, now tap-on More option.

Now, tap Settings to launch settings page.

Check "Enable plug-ins" to activate web-browser plugins including Adobe Flash Player for Android.

Start browsing Flash powered websites.