Wouldn't you love to send and receive emails from a anything@YourName.Me email ID, specially when you are getting the YourName.Me domain for free !!
If your answer was Yes, here is a great chance to grab your own .ME domain for one year at the best price of $0.00 complete with a Whois Guard subscription. This free domain name and email offer would not only allow you to create a personalized online identity but also helps others identify that the content and communications come directly from you.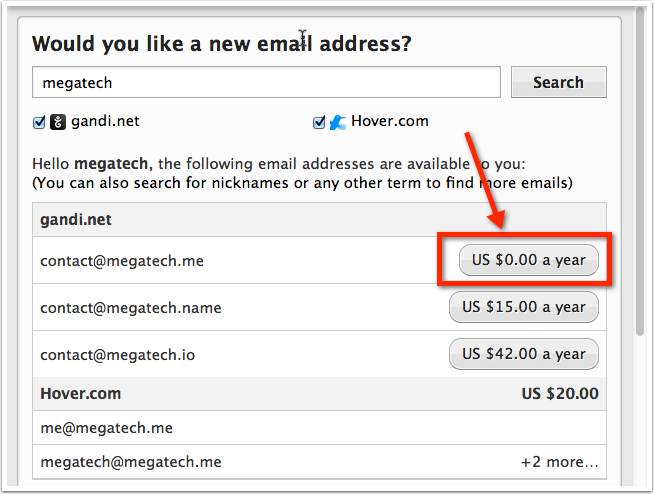 To grab this limited period offer (November 13, through December 31, 2012) all you need to do is download and install free Mozilla Thunderbird email client for your choice of operating-system, and on the initial launch it will prompt you to get a free .Me domain name based on your first and last name. The best part is once the signup is completed your brand new personalized email address will be automatically configured for use on Thunderbird.
http://domain.me/free-me-email-address-and-domain-name-for-mozilla-thunderbird-users