Ashampoo Magical Defrag is a well known hard-disk defragmentation utility, Once installed the software defragments the hard-disk in background without interfering normal working of the computer.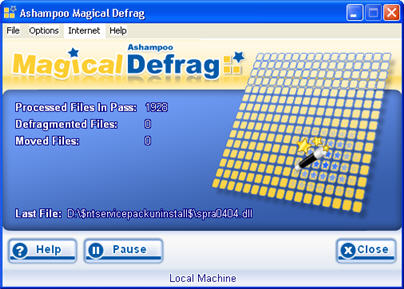 Features:
Stops automatically as soon as other programs need processor capacity or access the hard disk.
Install & forget: Once it's installed the program runs in the background as a service and keeps your hard disk tidy automatically.
Even defragments when no users are logged in.
To get the special promotional free full version from VNU Computeractive, simply follow the instructions below:
Download the full version installer from this link.
Launch installer, During installation, make sure Get fullversion key is ticked.


After installation the Full version registration page should launch, fill in the details and the key will be emailed to you.