Have you ever experienced some data loss while using your Mac? Perhaps you accidentally formatted your flash drive or an SD card, and you didn't have any backup copies. Or maybe you deleted certain files or media in your hard drive, thinking that you would no longer need them - only to realize that that they contained very important information.
It's not uncommon for computer users to lose files one way or another. In the event of data loss, more often than not, you urgently need to get it all back.
The good news is that there is a data recovery software that can help you restore all your lost files. You've probably come across of this type product already when you made a Google search about retrieving your lost data. Chances are, you also know by now out that this kind of application happens to be very expensive. But If you're a Mac user, there's even better news for you: you have a chance to get an exceptional, Mac-compatible data recovery system, all for free!
Mother's Day is just around the corner, and iSkysoft Studio will be giving Mac Users a wonderful surprise to celebrate this event. The iSkysoft Data Recovery for Mac is an application that allows you to recover all your lost files efficiently, safely and easily. This software, which is normally valued at $89.95, will be given away free of charge from May 9 to 15, 2013. Only for these seven days, you can get the iSkysoft Data Recovery for Mac without any hassle, absolutely free.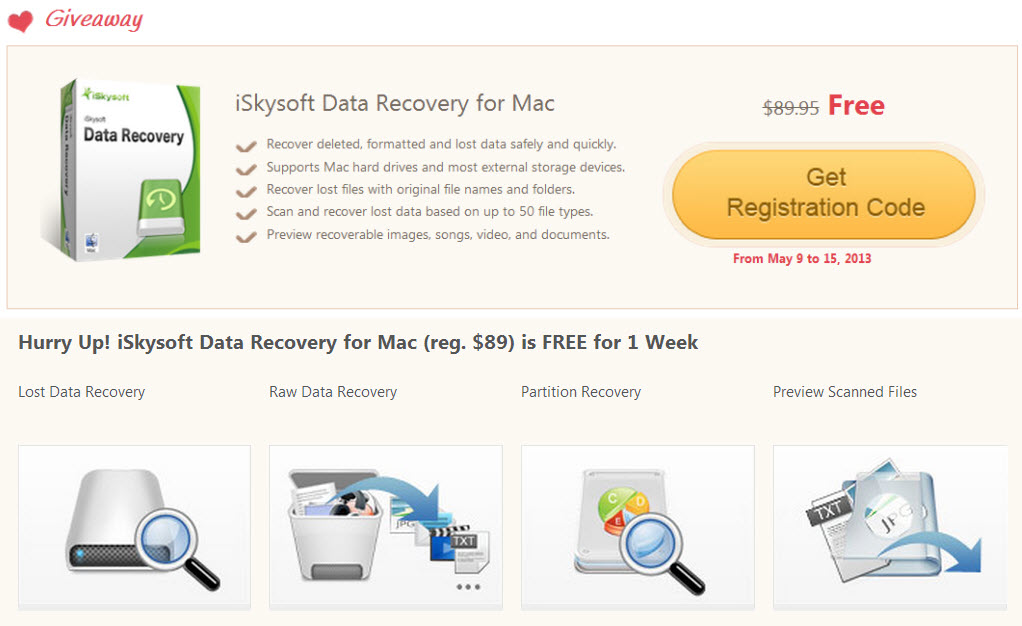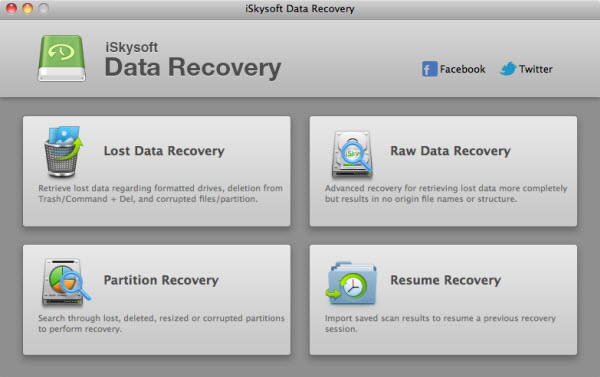 You can avail of the Mother's Day Giveaway, simply by going to this page:
http://www.iskysoft.com/promotion/mothers-day/
If you would like to learn more about the iSkysoft Data Recovery for Mac and what it can do for you, feel free to visit the Product Webpage at http://www.iskysoft.com/data-recovery-mac/