We have shared many services offering free VOIP calling to various countries around the world, most of these services offer free calling to many countries but often does not include India as a free destinations - now here we have a new service allowing unlimited free international calls to various destinations world-over at local rates from USA, UK and Brazil.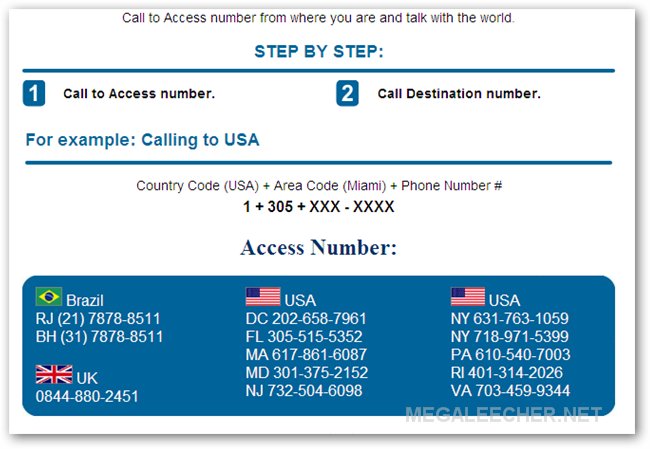 The free local access-number based VOIP service is pretty straight forward to use and all you need to do is to dial the provided local access-number and then once connected follow the IVR instructions provided by the gateway.
Despite the name FreeCall2India.com, the free VOIP service provider allows calls to many countries and all you need to do is to dial your number in this format: Country Code + Area Code + Phone Number # to get connected.
Argentina
Australia - Adelaide
Australia - Brisbane
Australia - Canberra
Australia - Melbourne
Australia - Perth
Australia - Sidney
Bangladesh Mobile
Brazil
Canada
Canada Mobile
Chile
China
China - Mobile
Colombia - Barranquilla
Colombia - Bogota
Colombia - Cali
Colombia - Medellin
Colombia - Pereira
Croatia
France
Germany
Hong Kong
Hong Kong - Mobile
India - Ahmedabad
India - Bangalore
India - Calcutta
India - Chennai
India - Ernakulam
India - Hyderabad
India - Jallandhar
India - Mobile
India - Mumbai
India - New Delhi
India - Pune
Indonesia - Jakarta
Indonesia - Surbaya
Italy
Japan
Jordan
Malaysia
Mexico - Durango
Mexico - EA 1
Mexico - EA 2
Mexico - EA 3
Mexico - Guadalajara
Mexico - Leon
Mexico - Mexico City
Mexico - Monterrey
Mexico - Puebla
Mexico - Queretaro
Mexico - Saltillo
Mexico - San Luis Potosi
Mexico - Toluca
Panama
Peru
Poland
Portugal
Romania
Russia - Moscow
Russia - St. Petersburg
Singapore
Singapore - Mobile
Spain
Sweden
Switzerland
Thailand
Thailand - Mobile
United Kingdom
United States
United States Mobile
Venezuela