Ejecting removable USB disks properly is crucial to prevent data loss or corruption, while the functionality comes built-in with Windows OS there are few handy utilities offering more features and flexibility.
Zentimo xStorage Manager is one such commercial software utility allowing users to not only safely eject removable usb devices with ease but also provide features like handy Portable App Quick Launcher, advanced drive letter management, autorun manager, ability to stop a device, display locking processes, and even reconnect a stopped device.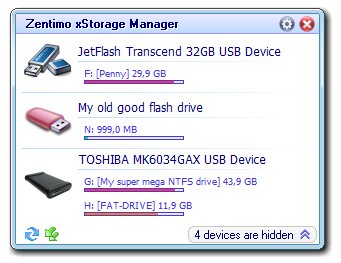 Enhanced Safe Device Removal - Lets you stop a device, display locking processes, or reconnect a stopped device.
Portable App Quick Launcher - Lets you launch any application located on your external drive with one click.
Powerful Autorun - Can automatically mount\dismount your TrueCrypt drive, launch a file manager, check flash drives for viruses and run anything else on device connection\disconnection.
Drive Letter Management - The program hides drive letters of unused card reader slots, can assign drive letters to a specific device, and much more...
Perform read/write speed tests for any attached drive.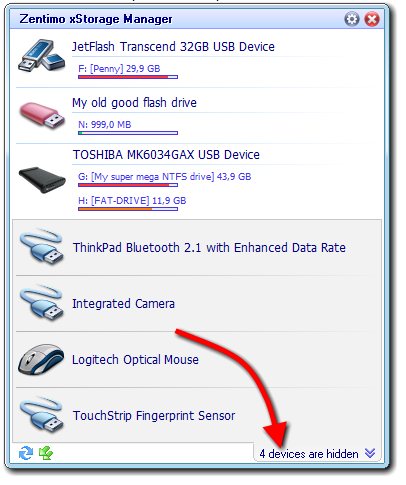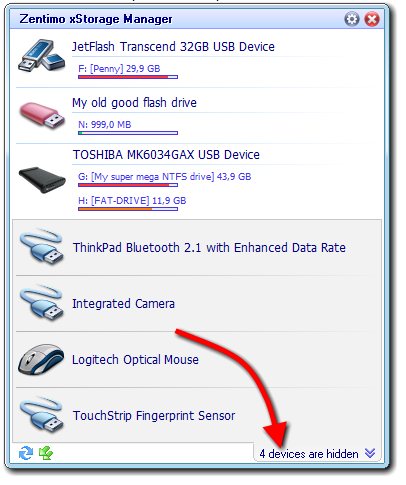 The utility is available for free to everybody till
Dec. 7, 2010
. To grab your free copy visit the
PROMO PAGE
and fill-in the form to receive your complementary free license code.