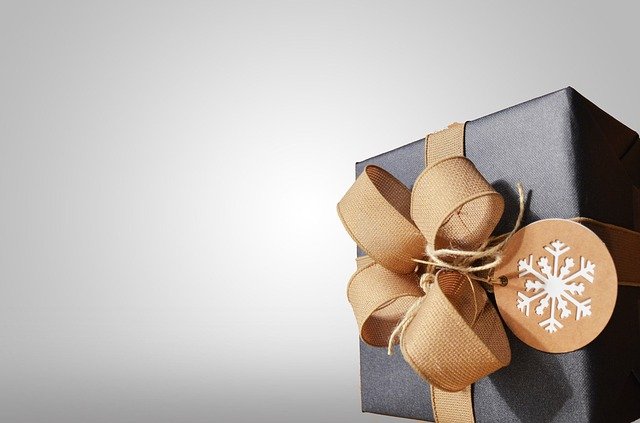 Image Credit : Pixabay
Gift cards have a well-established reputation for making some of the best gifts on the planet. They allow the recipient to get what they want, and they are ideal personal presents that are just adaptable enough to make them unique.
If you love someone, you get them a gift card. No one knows better than the recipient what they want as a present, and a gift card allows them to get precisely that.
This is why gift cards in general niches such as eCommerce are so popular, and this is precisely why the Amazon Gift Card is one of the most popular gift cards on Gamers Greeting.
Stick with us as we delve deeper into the subject matter below, and define why the Amazon Gift card is one of the most popular options.
1. Superb Versatility
The Amazon gift card applies to almost all Amazon products, and considering that there are over 12 million products at the time of writing this article – the selection is massive. Amazon is an eCommerce platform that brings you a selection of products from numerous vendors – if you want any product, there is a big chance it's already on Amazon.
This is a great thing, as your gift recipient can redeem their Gamers Greeting Amazon Gift Card for virtually anything they want. From dog food to drones, Amazon is the premier eCommerce platform out there, and the versatility between the products makes the gift card that much better.
2. Fast Shipping
Amazon didn't get to be the eCommerce giant without some innovation, and one of the most remarkable things on the platform is its shipping. Amazon is renowned for its speed. While some eCommerce platforms might make you wait up to a couple of months for your products – Amazon offers fantastic lighting fast shipping that ensures the product arrives as swiftly as possible.
This is especially good if you want your gift recipient to get their item as fast as possible. By using gift cards, your gift recipient won't only have the chance to cap the thing they most desire but will get the opportunity to receive it in the fastest possible manner.
3. Astounding Familiarity
When giving a gift, you want the recipient to use it. If your giftee isn't that acquainted with computers or technology, there is still a huge chance they'll know about Amazon and that they'll know how to use the platform to get what they want.
In these cases, gift cards are especially useful. When you give someone an Amazon gift card, not only are you giving them the budget to buy their products, you're allowing them to get acquainted with Amazon – the world's leading eCommerce platform.
By doing this, you're allowing someone to traverse across the vast scape of Amazon and perhaps discover things that they didn't know existed on such a platform. Gamers Greeting can help you get there.
4. Ideal for All Ages
Gamers Greeting believes that every age, group, and demographic deserves to be spoiled with a top tier gift card, and that's because every one of those can benefit from it. People who don't have credit or debit cards or simply don't use them can use gift cards to browse and shop from the vast Amazon catalog.
This includes younger people who are ever-eager to get the latest and greatest that the industry has to offer but have no way of doing so without bothering their parents for their card. Because Amazon always includes new stuff onto its platform, and a gift card can be the ideal way to teach younger people about purchasing power, money-management, and an array of other things.
Final Thoughts
Whether you're looking to get someone a gift for the holidays or to surprise a loved one in your life, the Amazon Gift Card from Gamers Greeting is one of the best options you have. Not only will you give someone a chance to purchase whatever they desire from the vast world of Amazon.
If you're looking for the best cards on the market, you simply can't go wrong with a service such as Gamers Greeting. We offer the Amazon gift card in multiple sizes and denominations, so you can get what you're looking for as a gift or as a little present for yourself. The possibilities are endless as long as you're working with Gamers Greeting, so make sure to treat that special someone in your life with a fantastic Amazon gift card today!