At times, we all get stuck at our smartphone's lock screen. It occurs when we forget and input a wrong password, pin or pattern. Thanks to the advancing technology, no one will ever get stuck again at lock screens; even the ones backed up by fingerprint readers. Nonetheless, lock screen security is still the favorite locking mechanism in many smartphones. In this guide, I will show you how to bypass a lock screen of the ever exquisite LG smartphone using different methods. Thanks to its operating system – Android, life is good indeed.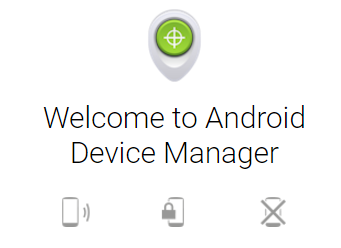 Android Device Manager is a security module included in Android devices. It is accessible from any Google account associated with it. It is used to locate a lost device, change its lock screen preferences, make the device ring or wipe the devices' data. All these is done remotely.
To use this method, ensure that the LG smartphone is on, it has a google account and access to the internet. If all these requirements are met, proceed as follows;
Using another device i.e. a PC, open https://www.google.com/android/devicemanager and login into the Android Device Manager google account.
After logging in, you will find your LG device and then click on 'Lock' icon to replace the current lock screen (PIN, Pattern or Password) with a new password of your choice.

Click on lock and you will be asked to enter a new password, after you have entered the new password, click on lock and your lock screen will be replaced by the new password lock.
You can also click on erase and factory reset the device. This means .
Android SDK – Android Software Development Kit is a set of tools used to make apps that run on the Android platform. One of the tools in the SDK is the ADB - Android Debug Bridge, it enables communications between an Android device and a PC when connected. It's usually operated via a command line.
You're not required to be a 'geek' to use this method, as long as you follow along, you will be fine. But you will require a Windows computer with ADB (it's available after installing Android SDK), and android debugging enabled on the LG smartphone. If all prerequisites are in place, proceed as follows;
Connect the smartphone to the computer using a USB cable.
Open the command line, by navigating to where you installed the SDK. Open the SDK folder to reveal other folders. Select the platform-tools folder and then press and hold the SHIFT KEY and right click on the folder. From the menu that appears, select Open command window here.
- After the command prompt window has opened, type in the following code carefully and exactly.

adb shell
cd /data/data/com.android.providers.settings/databases
sqlite3 settings.db
update system set value=0 where name='lock_pattern_autolock';
update system set value=0 where name='lockscreen.lockedoutpermanently';
.quit

Now reboot the smartphone and unlock it using any pattern.

This is an alternative if ADB Method 1 doesn't work.
Connect the smartphone and open the command prompt as shown in method 1.
Type in the following code as it is.

adb shell rm /data/system/gesture.key

Reboot the smartphone and unlock it using any pattern.
These two methods will help you bypass the lock screen by making the pattern order invalid(null), they don't disable the pattern completely. The only downside is that, if USB debugging is not enabled, they may not work.

If you don't have a google account or you're not comfortable with the 'geek' part and want to know 'How to unlock lg phone?', you should thank dr.fone Android Lock Screen Removal Toolkit software.
This toolkit removes four lock screen configurations, namely; pattern, password, pin and also fingerprint. It has a pretty simple intuitive interface with functionality tabs on the left side.
Connect the smartphone to the computer and open the software.
Select 'Lock Screen Removal' among all the toolkits.

Wait for it to download the recovery package. After it has finished, it will start removing the screen lock and in less than a minute, the lock screen will be gone from the smartphone.


Ease of use – Everyone can use it, no tech-expert is required
Does not wipe data when removing the screen lock
No login is required.
Can be installed on Windows and Mac
Among all the three ways of bypassing an LG smartphone lock screen, the dr.fone toolkit - Android Lock Screen Removal is the undisputed way. There are no hassles when bypassing a lock screen using the software. Unlike every method, it can remove a lock screen and fingerprint protection from any supported devices, even the ones that you don't own (second hand).