Despite being a popular and sought after device Apple iPhone lacks some basic features like Bluetooth file-transfer between phones, for some strange reasons Apple included Bluetooth functionality but did not provided any means to perform file-transfers on the device, but one brilliant iPhone developer has now found a way around and released the world's first iPhone Bluetooth file-sharing application iBluetooth which is now available for downloading at the Cydia Store.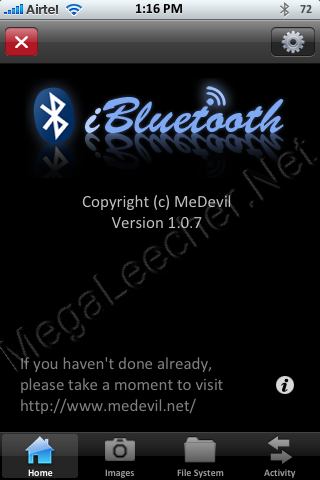 The application is capable of discovering nearby bluetooth devices with full featured file sending capability including PIN authorization.
Sadly, the application is not free and costs 3.99 euro purchasable via Cydia Store, according to the author implementing a full bluetooth stack costs money and so the application must be made paid, the author also mentioned that using a cracked version of iBluetooth can be a solution for freebie seekers but that would hinder future possibilities to add more bluetooth profiles like A2DP (Audio stereo), Serial Port (needed for bluetooth gps), DUN & LAP (internet navigation).