iPhone application DRM is cracked and users actively share cracked iPhone applications and games but now here is something which lets you get paid iPhone games and applications legally for free - the only thing asked in return is that you post a honest review of that application at iTunes store.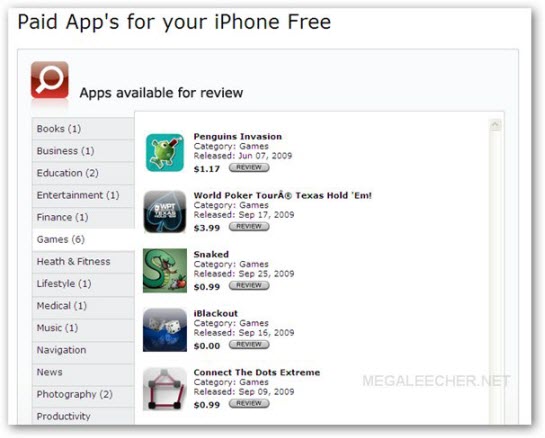 FuelMyApp works with application developers who want quick user reviews to get good rankings in iTunes search results, application developers pay FuelMyApp to get their product reviewed by users - their are a limited number of games and applications available for now but as the word gets out expect many more.
Getting a paid iPhone application/game is a three step procedure as follows :
Register and add your Appstore nickname & Paypal email address at Fuelmyapp.
Browse and select a premium App to test, You need to pay for the application up-front but you will get the money back in your Paypal account once your review gets accepted at iTunes store.
Now, you can move on to review the next application and get it for free.