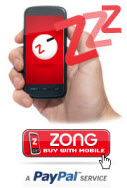 The biggest hurdle in growth of eCommerce is availability of online payment methods like credit/debit-cards and Internet banking with end-users, this is particularly true in-case of developing countries where these payment methods are not available with the majority of masses.
A perfect solution to this would be payments via mobile phones which almost everybody has, the great news is we already have such mobile payment solution. Check out the screenshot below and you will notice an "Pay using your mobile" option with the usual payment options, in the example below facebook is using the mobile payment service "Zong" from Paypal to target there users en masse - whether they have an online payment facility available or not.
The solution not only targets users without any online payment facility, but also provides an dead simple to use, new-user friendly payment facility. A user simply needs to send a text-message within a given time after initiating the checkout to complete the payment, once completed the user is charged by their cellphone service provider and the carrier settles this with merchant.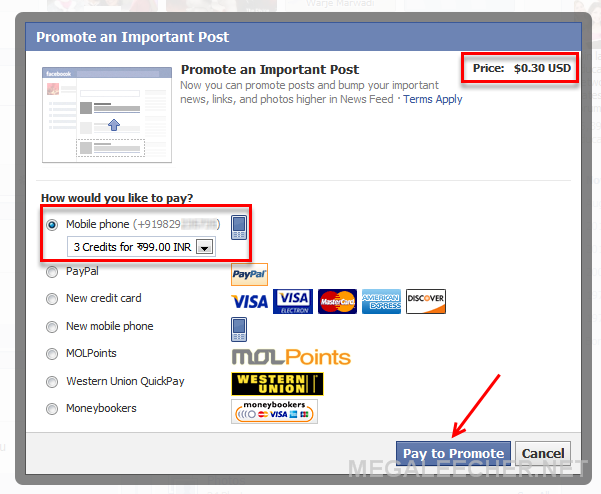 Initiate the payment.

Provide your mobile number.

Send text-message as instructed to verify the payment.

The payment gets completed and product gets delivered.

A confirmation of charges is sent from both ZONG (mobile payment gateway) and your cellphone device provide (Airtel in this case).

The charges will be reflected in my upcoming carrier bill, in-case of pre-paid connection the same may get deducted immediately.