Facebook has put there bets high on the newly introduced Facebook Timeline layout, while the new introduction was not welcomed by all with users trying tricks and hacks to disable the new timeline layout. Facebook continued to evolve the Timeline and also introduced "Timeline Apps", many users creatively used the new Facebook Timeline and new websites popped up within days offering timeline covers for users.
Facebook seems to be once again tweaking the "Profile" layout, while retaining the overall "Facebook Timeline" some users caught the new layout design in testing.
Full image of the new Facebook Timeline layout posted below.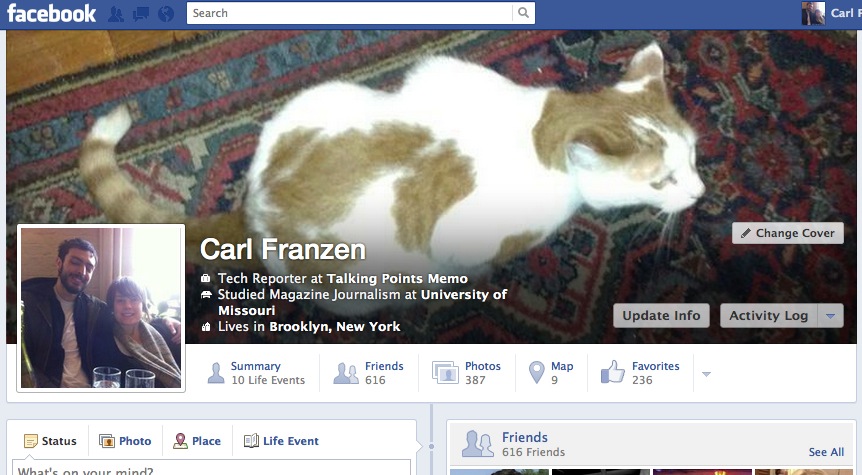 Image credit : Carl Franzen