We have shared quite a few automated Rapidshare file-downloaders on this blog and here is yet another download manager for Rapidshare free users, free utility Rapidshare Auto Downloader lets you manage and download a group of Rapidshare links one after another without user intervention.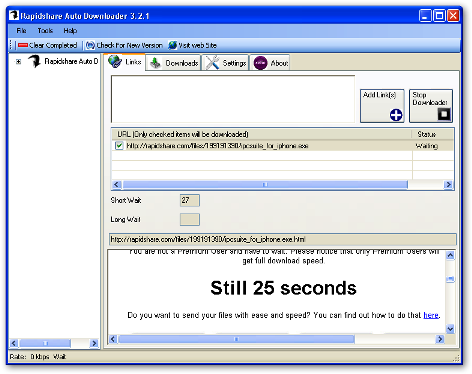 The interface is not intuitive and can definitely be worked upon for better navigation and ease of use, if you are looking for a decent Rapidshare download manager this will get the job done.
Download a group of links from rapidshare (one by one).
Download incomplete downloads until all links are downloaded.
Autoshutdown feature.
Load and save the download list.
Check for new versions automatically.
Support of 3 Languages : English , Farsi , French.