Apple formally launched their flagship phone models iPhone 5S and 5C in India yesterday. Bearing an expensive price tag of Rs 53,500/- for iPhone 5S (16 GB) and Rs. 41,900/- for iPhone 5C (16 GB) these phones might find themselves hard to convince their tags to price concise Indian buyer. However, Reliance Communications has devised a smart marketing campaign to make sure it reaches widest possible audience in India, to overcome the hefty price tag the company is offering these devices under a 24 months "not locked to the network" contract with zero down payment and unlimited voice (local and STD across all networks), text-messages and 3G data with free national roaming.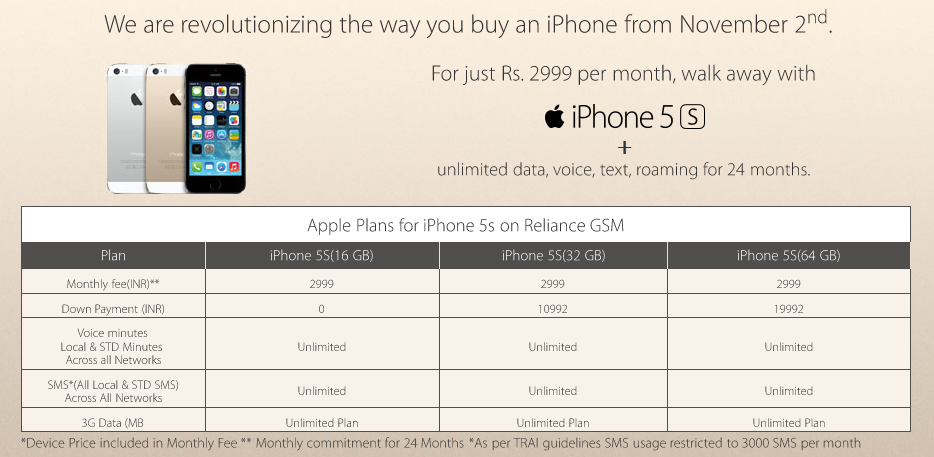 While you end-up paying Rs 20,476/- more with this EMI offer, it still is an excellent choice as you are getting unlimited high-speed 3G data, voice calls and text-messages with the convenience of not receiving any "usage bill" for 24 months (except when doing international calls). Also, consider the fact that you can save on your monthly broadband bill by using high-speed data from your phone.
The only downside with Reliance is there limited network coverage, if this offer comes from Airtel or Vodafone I am very much confident that we will be seeing a lots of iPhone5S/C's in India pretty soon.