As your iTunes media collection grows you end-up having lots of duplicate and dead media in your iTunes library, the duplicate remover functionality provided by iTunes is very limited and you have to do everything manually, if you are on a Mac there exist quite a few handy AppleScripts and utilities to get rid of those dead and duplicate tracks, but if you are using iTunes on Windows finding a similar solution is hard, luckily after searching a lot I finally found a working solution for Windows users, enabling them to clean their iTunes Library automatically with ease.
Pretty similar to the popular Doug's AppleScripts for iTunes on Mac, Teridon's iTunes Scripts gets the job done on Windows.
Using Teridon's iTunes Scripts is very easy, all you need to do is to launch the executable and select the desired functionality and click "Run selected Script", a DOS windows will pop-up providing further instructions specific to selected functionality as demonstrated below visually.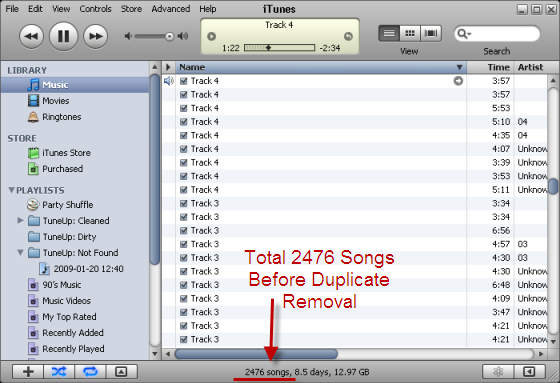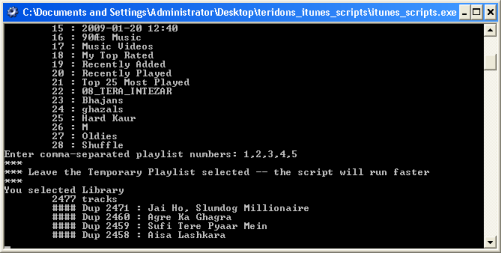 I tested these scripts with latest version iTunes 8.0.2 and they worked fine, perl source codes of the script can be found in the src folder, Teridon's iTunes Scripts can be downloaded here for free.
If you are looking for a more professional grade advanced Audio file duplicate remover, do give Duplicate MP3 Finder a try.