SoundCloud is a new online application to collaborate, promote & distribute music, on the very basic level SoundCloud allow users to send and receive music tracks with ease, the service lets you upload any audio file format of any size, Once uploaded you can easily allow it for public sharing or mark it for private access to people on your SoundCloud contact list Or, send the track directly to email addresses.
The whole system is based around simple to use online track player, allowing you to preview, download and share tracks. You receive new tracks in your dashboard where you can quickly listen through, remove, comment or favorite them, before deciding if you want to download. The whole system is a must have for music professionals - Single log in, one place, no worry about the links, Think the dashboard as a dedicated music inbox, with a play button. SoundCloud allows all users to listen and download music as mp3 tracks marked for public sharing by the uploader, you can also download and use the tracks on your cellphones as ringtones.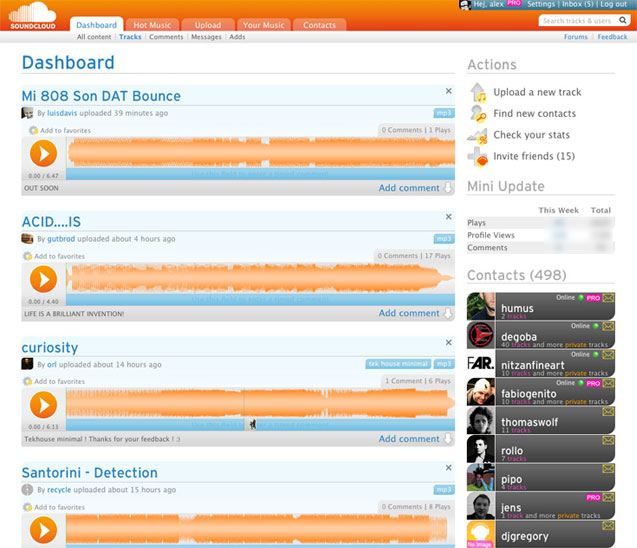 Want people to send you music? SoundCloud DropBox takes care of that too, simply place the dropbox code on your own site or myspace page and let visitors instantly send you tracks. You'll receive them nicely arranged on SoundCloud making it easy to scan through before you download anything.
There also exist SoundCloud API, allowing developers to build new interfaces, mash-up's or application's based on the public music and comments at SoundCloud.
SoundCloud Embeddable Player
The site is currently in private beta and needs special invite codes to register, there are 50 exclusive invite codes for our blof readers, register here - http://soundcloud.com/guestlist/megaleecher