After succesfull commerical launching of Galaxy Phones with curved screen edges, Samsung have leaped ahead of everybody else in delivering flexible and foldable display technology to realise it's display centric vision of the future. Few months ago Samsung demoed Rollable OLED's and now Samsung will soon convert your dream of having a bendable phone in your hand into a reality.
The company has officially announced that it will release two bendable smartphones in 2017. The screen of these phones will be bendable allowing you to bend the screen just like your wallet or a cosmetic box. One of these smartphones will have 8 inches screen and in the bent form, it will reduce to 5 inches. Customers will be able to use the phone as a tablet as well as a traditional smartphone.
These bendable phones will be game-changers. According to experts, the biggest issue that Samsung was facing in developing these bendable screen smartphones was creating plastic that is durable and that does not break. This is something that Samsung has now achieved.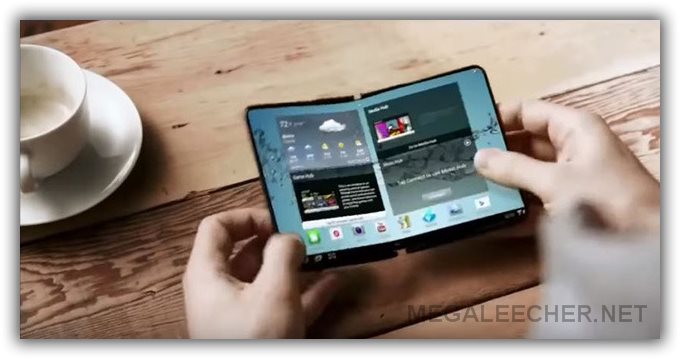 Keep in mind, Samsung will be the first ever company to release bendable smartphones, and this will give them a massive edge over Apple – their major competitor in the smartphone market.