We have seen single-chip mini computing units and tablets, but what can beat a foldable portable computing unit which can be used as an full fledged computer, tablet and even a large enough display unit.
The Rolltop foldable laptop concept would definitely be a hit if this comes into production, consisting of an folding multi-touch capable OLED display sizing 17-inchs the computing unit is designed to be used as an laptop, tablet or a display unit. Details with an demonstration video are posted below.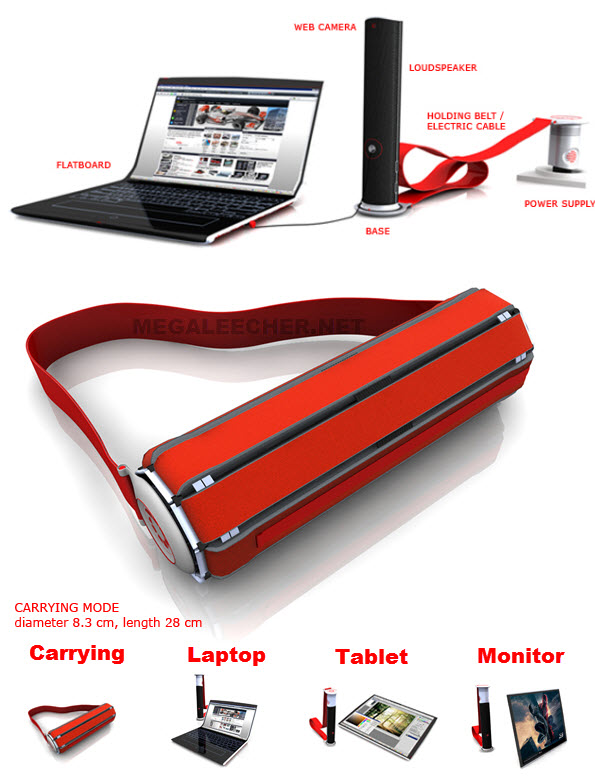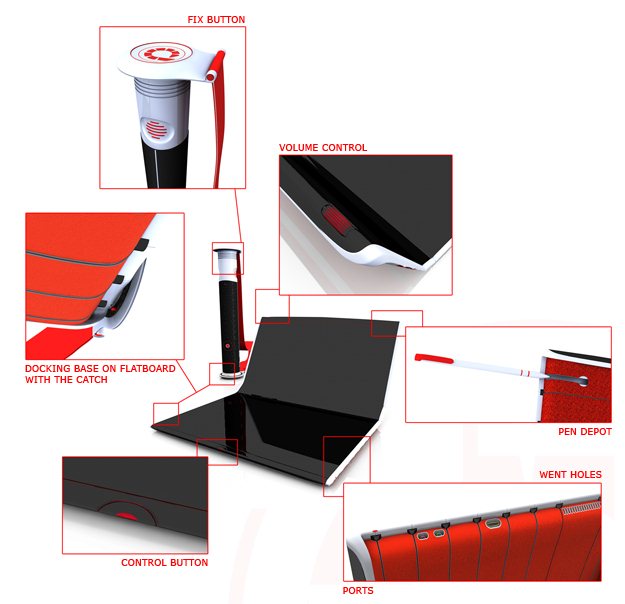 While the
rolltop website
claims the device to be not a "
virtual and futuristic
" gadget (or concept) - sadly there seems to be no update on the project website since April, 2011.