Thousands of website get hacked and defaced daily but not one's as popular as Twitter (Alexa Rank - 14) and the big news is that twitter got defaced for sometime by some hacker group going by the name 'Iranian Cyber Army' which posted the following message on the site's homepage.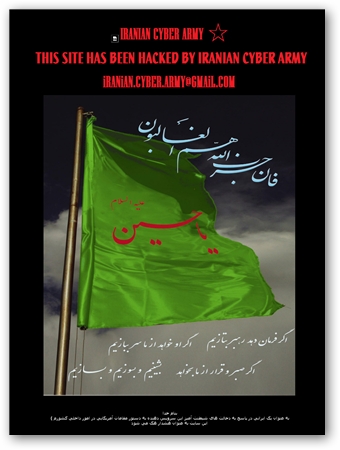 Exact details of the hack are not yet available but Twitter is once again down after being available after the hack.
Message in English
Iranian Cyber Army

THIS SITE HAS BEEN HACKED BY IRANIAN CYBER ARMY

U.S.A. Think They Controlling And Managing Internet By Their Access, But THey Don't, We Control And Manage Internet By Our Power, So Do Not Try To Stimulation Iranian Peoples To….

NOW WHICH COUNTRY IN EMBARGO LIST? IRAN? USA?
WE PUSH THEM IN EMBARGO LIST ;)
Take Care.
Official Response
Twitter's DNS records were temporarily compromised tonight but have now been fixed. As some noticed, Twitter.com was redirected for a while but API and platform applications were working. We will update with more information and details once we've investigated more fully.