Forgot Windows 10 password on your laptop? Existing password don't work after upgrading to Windows 10? Is there any way I can get into the locked admin account? As we all know, when you add a user account to Windows 10, you get to choose between using a local account or a Microsoft account. In this tutorial we'll show you the simple ways to reset forgotten passwords of both Microsoft account and local account in Windows 10.
Method 1: Reset Forgotten Password of Microsoft Account in Windows 10

A Microsoft Account is a "connected account" that is not tied to the device itself. When you forgot your Microsoft account password and can't log in to Windows 10, you can use another device to reset your password online. Here's how:
Use your mobile phone or another PC to open the Microsoft password reset page: https://account.live.com/password/reset. Just choose the "I forgot my password" option and then click Next.
Type your Microsoft account email address, enter the captcha you see and click Next.
Enter the alternative email address or phone number and then click Send code button to receive the password reset code from Microsoft.
Enter the security code you've received and click Next. In the next screen, you can then set a new password for your Microsoft account.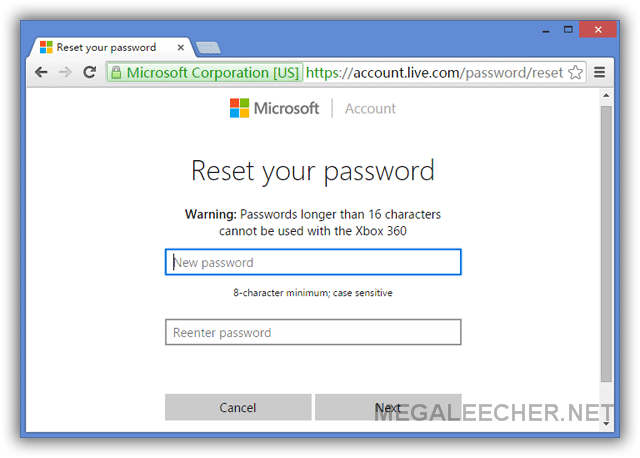 When it's done, turn on your locked PC and make sure it's connected to the Internet. You should be able to log in to Windows 10 Microsoft account using the new password.
Method 2: Reset Forgotten Password of Local & Microsoft Account

Still unable to recover your Microsoft account? What to do if you lost a local administrator password on your computer? PCUnlocker makes it incredibly easy to reset a forgotten Windows 10 password. It works with both offline local account and Microsoft online account.
Before getting started, you need to use another computer to make a PCUnlocker Live CD (or USB drive). Download the ISO image of PCUnlocker and save it to your desktop. Next, burn the ISO file to CD (or USB drive) using the free bootable USB creator software - ISO2Disc.
Insert PCUnlocker Live CD into your target Windows 10 computer that you're locked out of. Turn on the computer and set it to boot from CD/DVD drive.
After booting to the PCUnlocker screen, you'll see a list of user accounts that were found on your Windows 10 installation. If there is a Microsoft account that was set up on your PC, your Microsoft email address should show up under the "Description" column, next to the linked local account.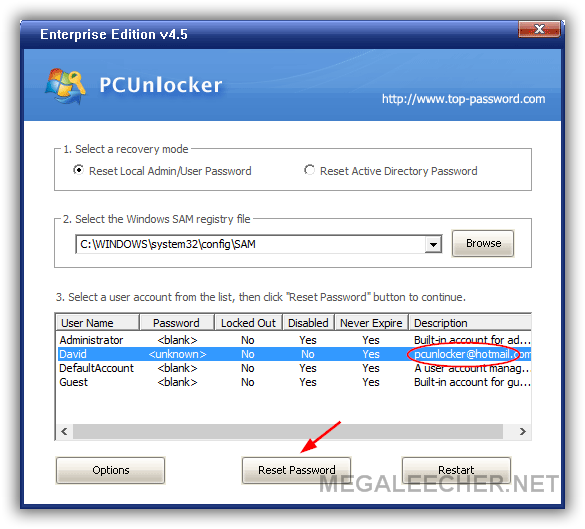 Now, select an account you want to reset password for. If you're locked out of Microsoft account, just select the linked local account and click on Reset Password. The program will convert your Microsoft account back to local account, and clear its password.
After your password is reset, reboot the computer and remove the CD. You can then log back in to Windows 10 local account without entering a password!
Final Words
It's actually a lot easier to reset a Microsoft account password then resetting a local password. In the next major update (Windows 10 Fall Creators Update), you will be able to recover your Microsoft account password directly from the lock screen.