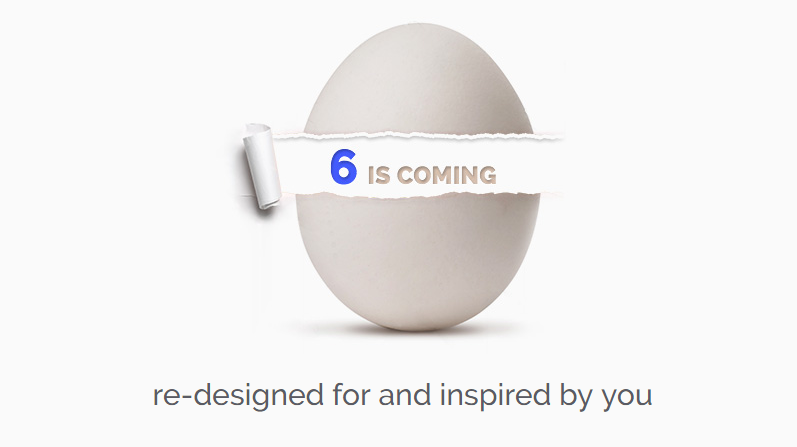 Wondershare never disappoints when it comes to developing utility software that offers exceptional user experiences. This can be backed up the series of products that they have been releasing over the years. And this time, they are planning to launch the highly anticipated PDFelement 6. With the tagline "Re-Designed for and Inspired by you" this PDF editor seeks to greatly increase user experience by offering users more functionalities and services.
Like its predecessors, PDFelement 6 will be an all-in-one multi-platform PDF editor. This means that you can run it either on your Windows or Mac platform. This PDF editor will make your viewing, creation, editing, management and optimization of PDF documents simply the way it should be.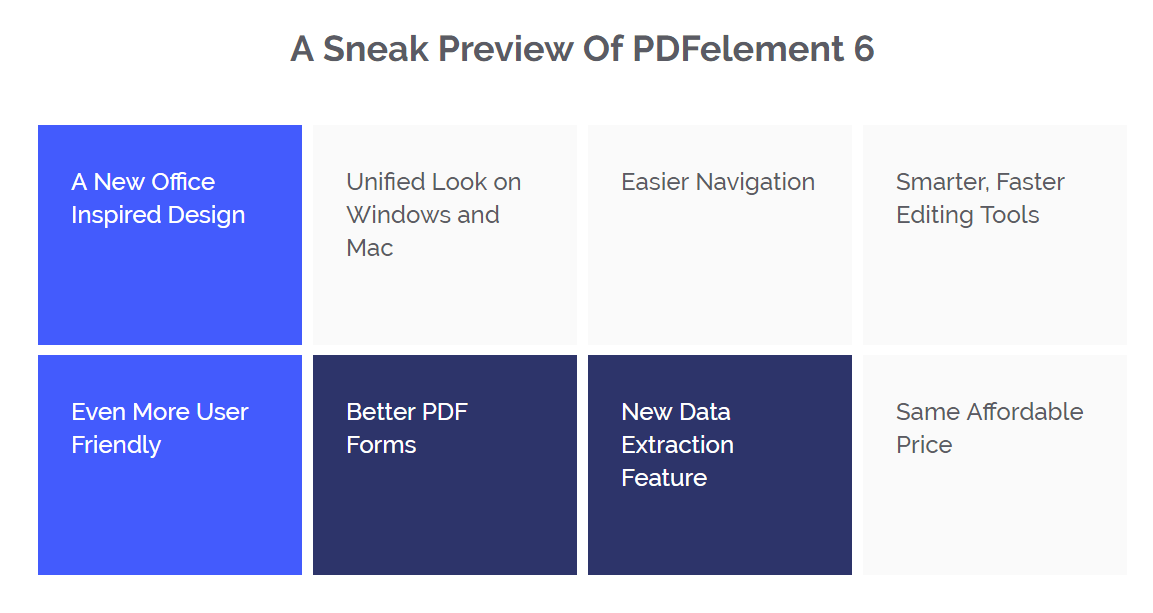 The new PDFelement 6 editor brings you quite a number of useful features. From its sneak preview, Wondershare revealed that the new PDFelement 6 will pack the following features as well as perfecting features from the previous versions.
A New Office Inspired Design
An office design is just what you need to motivate you when working on your documents. The new PDFelement 6 will sport an office inspired design. Probably it may look similar to that of various Office suites, like the previous versions. Or it will be a new interface straight out of the box. With the office UI, PDFelement will be the easiest easy to use utility software. With ribbons and tabbed toolbars for various core functionalities, PDFelement 6 will be unmatched in the PDF utilities arena. Your experience while editing PDF documents will definitely improve.
Even More User Friendly
With the office design, PDFelement 6 will have an intuitive user interface designed for multi-tasking. It features tabbed toolbars, and therefore editing tools will be grouped according to functionalities in an interface similar to Microsoft Office. So, if you have an ample experience with office Apps, PDfelement 6 will be more user friendly than before.
Better PDF Forms
Wondeshare's PDFelement 6 will perfect the art of making PDF forms. It will offer the ability to create superior and customizable interactive forms. PDFelement 6 will have the tools for making professional forms such as buttons, radio forms, checkboxes, customizable fields and much more. PDFelement 6 will also come with predefined templates to ease the process of making forms, in addition, you will be able to create your own styles for your forms.
New Data Extraction Feature
Data extraction in the previous versions had its own challenges. The Optical Character Recognition technology offered a cutting edge conversion of scanned files into editable PDFs. Despite the challenges, the extracted text could be formatted, edited and also searched. The OCR supported multiple languages too.
Wondershare has also promised a new data extraction feature in the coming PDFelement 6. With the new feature, all challenges experienced in other versions won't be there.
Unified Look on Windows and Mac
Unification of the user interface in both platforms will be one of the greatest things in PDFelement 6. There will be no huddles such as learning or looking for a certain tool when you migrate from one platform to the other. Or the burden of having to memorize controls of both systems.
Easier Navigation
With the same UI on both Windows and Mac which resembles an office suite, working with PDFelement 6 will be as easy as never before. With tabbed toolbars, navigation from one functionality is just a click or a swipe away.
Smarter, Faster Editing Tools
The PDFelement 6 will have optimized editing tools from the other versions but they will be smarter and faster. This multitude of tolls will include; highlighting, cropping, strike outs, comments, adding notes, creating signature, ability to add an image and many more. Formatting such as changing fonts and altering of texts will also be smarter. If you are a fan of writing and editing in a decorative style, PDFelement 6 is into that too, you'll make great buddies.
Same Affordable Price
Users always consider the price against other factors such as performance and features when acquiring a new software. From the sneak preview, Wondershare mention same affordable price. This could mean that it will go for the same price as the previous version. The best part, they have a 30-Day Money-Back Guarantee if the software doesn't meet your expectation.
The new PDFelement 6 is designed to be just what you'd want in a PDF editor. Wondershare have managed to combine a great design with great functionalities that are user-centered. Considering how the previous versions have been doing, PDFelement will be a great utility software. With the new features to be added such as unification of UI, better pdf forms, smarter tools and retaining the same price, PDFelement 6 will be among the topmost soft wares for PDF editing. We will be eagerly waiting to test and review the new version for you.
Starting March 1st, 2017, every newly purchased PDFelement on Windows or Mac will receive a when it is released. So there is no need to wait, you decide it.