The ability to highlight passages as well as putting some notes on a PDF file can be every important especially if you are a student who would not like to be printing a whole lot of document but would like to take note on them to make things easy. In this situation, you will need the "annotate PDF" function to create a guide to the document in PDF format.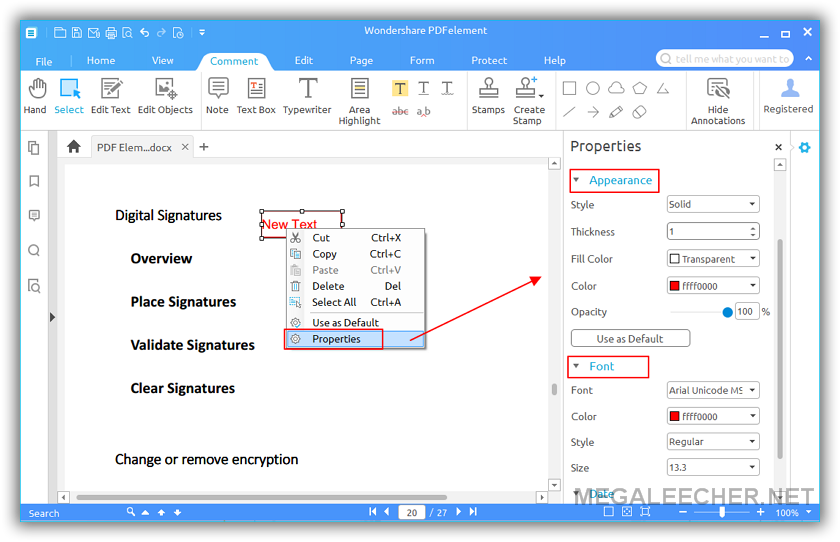 It is important to note that PDF is fast becoming a part of our life. In fact, eBooks, thesis, receipt, contracts, study materials as well as digital materials are mainly in PDF format and this is the major reason why you should use PDF to annotate. Besides, PDF remains the best secured and most popular file format and by annotating PDF, you will be tapping into the general benefits associated with using PDF files.
What is included in annotate PDF function? The annotate PDF function includes adding notes, comments and creating custom stamps, striking out, underlining and highlighting texts. It also includes drawing, adding links, changing and adding background, taking note and so many others. These functions are well incorporated in such a way that it helps you carryout effective annotation of your PDF documents which could be eBooks, study materials if you are a student, receipt or even contract papers.
A Look at Wondershare PDFelement

The "annotate PDF" function is certainly not the only feature available in the PDFelement, there are a lot more and we shall see them briefly.
Edit: It boast of a complete PDF editing tool which gives you an entire control of your PDF documents. With this, you can easily change images and text on your documents and carry out modifications of your PDF documents.
Convert and Create: This is one of the key features of Wondershare PDFelement. The convert and create feature has the capability of transforming PDFs to and from other popular file formats like excel and word and does it in batches at a speed considered to be incredible. The good thing about this is that it keeps the original layout after the conversion and as such it saves you time from having to re-type the information.
OCR Feature: This is another superb feature of the PDFelement. OCR is known as Optical Character Recognition which is a technology that enables you to turn an image type PDF into a PDF document that is searchable and editable. The OCR will recognize images; texts etc. but maintain the documents layout.
Form Creator and Filler: You can create new PDF forms and fill out forms easily. This feature will automatically highlight the filliable fields to make things so easy. Besides, you can create personalized forms that contain buttons, drop down lists, text fields and lots more.
The good thing is that PDFelement is cross platform and this means you can always annotate PDF in Windows, Mac and even iOS platform. It is simple to use and boasts of a user friendly interface. Finally, if you want to annotate PDF, Wondershare PDFelement is surely the way to go.