SanDisk has made another leap in portable storage technology leaving the competition behind with their new 200GB microSD Card. SanDisk Ultra® microSDXC™ UHS-I Card is the world's first and ONLY 200GB microSD card as of today. The card is now available for purchase from Amazon for $239.02, the card supports transfer speeds of 90MB/s allowing users to transfer up to 1200 photos in just one minute and comes with a 10-year limited warranty from SanDisk.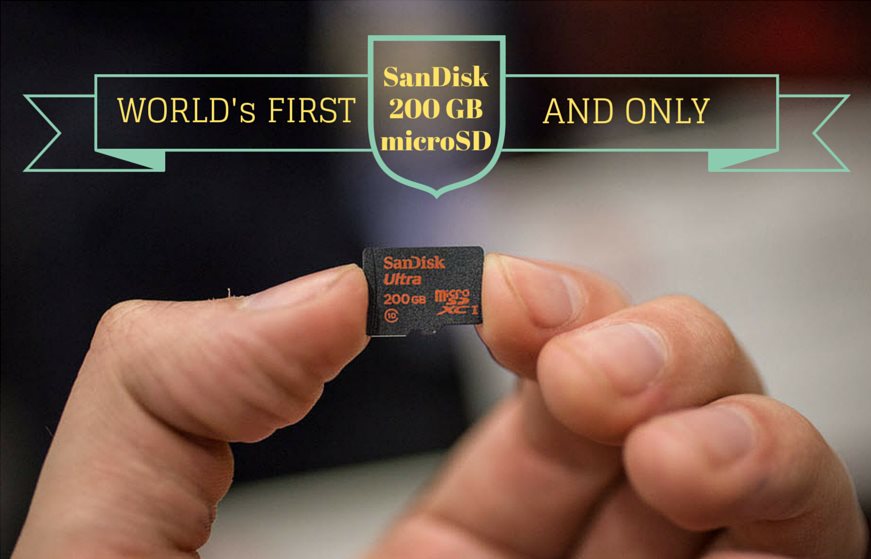 200GB capacity breakthrough - With the world's highest capacity microSD™ card, SanDisk offers Android™ device users the freedom to never stop shooting, saving and sharing.
Store up to 20 hours of Full HD video - With the world's first 200GB microSD card, you can immerse yourself in the here and now with no worries about running out of room for all the high resolution videos and photos, music, movies and other files you want to shoot, save and share.
Premium transfer speed up to 90MB/s - With the 200GB Premium Edition, your content moves amazingly fast. Now you can transfer up to 1200 photos in just one minute.
Class 10 for Full HD recording and playback - This memory card features Class 10 video rating for high-quality video recording, so you can capture Full HD** without dropouts and stuttering.
Built to perform in harsh conditions - SanDisk imaging cards are tested and proven to keep working in challenging conditions. They're waterproof, X-ray proof, magnet proof and temperature proof to keep your card safe.