If you are a fairly advanced computer user you must be using DOS command prompt now and then to get things done, in this post you will see how to get copy and paste functionality in the DOS box.
Launch Command prompt by pressing  WINDOWS + R key.
Type in cmd and press ENTER
Right Click anywhere in window (see image below)
Select Mark or Edit > Mark (If used the title bar control menu)
Highlight desired text.
Press ENTER to copy text to clipboard.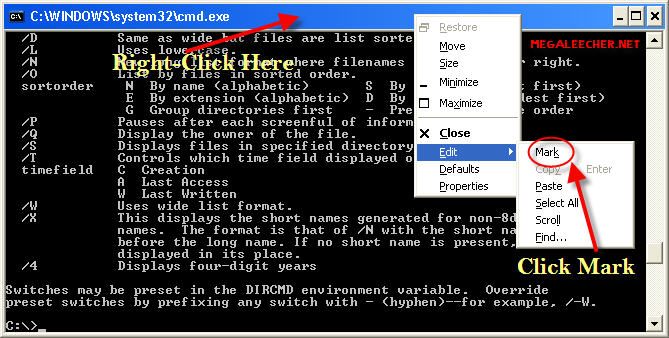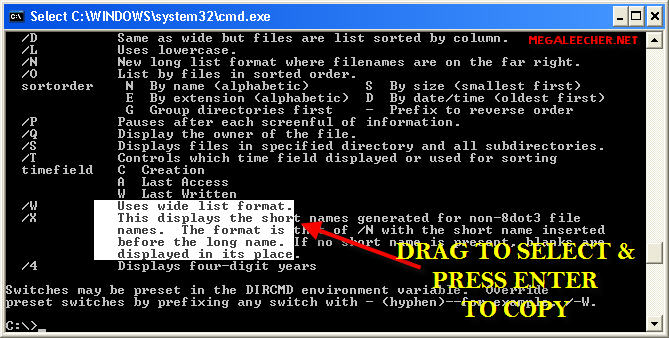 Same method can be used to paste text into the DOS window, just select the Paste option from the right-click menu.