The GPS location tracking feature of the iPhone enables you to add your current location to your social media posts or photos.
It is a good way to add relevance and details to the things on your iPhone. However, there are several reasons you may need to use a fake location on iPhone to look like you are somewhere else.
You may need to have more privacy while online. You may want to pretend to your friends that you are having your vacations on the beach. Or you may want to reach out to the content that is not accessible in your region or country. For instance, the online radio station, Pandora is only accessible in the US. You may need to GPS spoof iPhone for some other simple reasons like accessing a dating app with a fake GPS location or faking location for location-based games such as Pokémon GO. For this, you can also use iSpoofer Pokémon go iOS.
Faking GPS location will help you to download some software or applications that are not available in your area or country. You can also change your home address for foreign dating websites. You can get access to restricted media like Netflix, Prime Video, and Spotify.
A little issue with the iOS devices is that Apple usually doesn't permit GPS faking apps on the iOS app store. It means you need to look for other methods to GPS spoof iPhone, generally through some computer software or a VPN. However, irrespective of the reason, there are several location changer applications for fake GPS on your iPhone.
However, most of them are complicated and require experience to operate. Not just difficult but many of them don't really spoof the location and the worst is you can be caught while using them. Here is the application that is safe and stable which you can use for faking location on iPhone i.e. Dr. Fone Virtual Location.

iPhone applications can be terrible for IT as there are millions of apps and the majority of them were created without security concerns. Many mobile apps use your location for many reasons. They may access your mobile location with or even without your permission. Many users feel unsafe to share their current location with any application.
Some programs including Pokémon GO, Device Alive, and Plex, gain access to the users' camera, contact list without permission, and track the location of their phone. Users may want to fake GPS while using such applications and the best way to do this is the use of the Dr. Fone Virtual location application as it is safe and stable and help you faking location on iPhone so that you appear like you are somewhere else.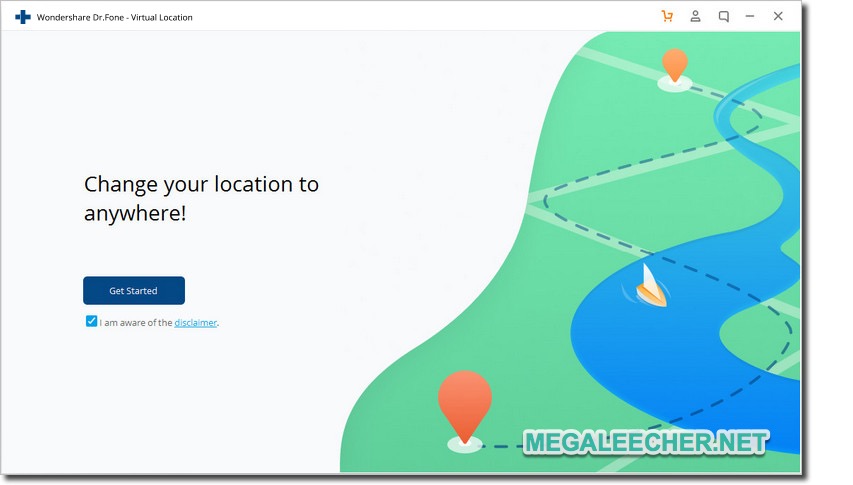 Dr. Fone: virtual location is an application that is used to fake GPS on the iPhone. It is a stable and safe app compared to other apps in the market. This application will never harm your iPhone and never crash as it is the best app to use and you can trust this application seeing the reviews on this application. It works perfectly to perform many other functions.
Dr.Fone: Virtual Location is one of the best ways to GPS spoof iPhone or any other iOS device. Using this wonderful software, you can perform many things such as:

* Unblock the locations applied by many sites that forbid access from particular areas
* Change the GPS location of iOS devices to any other location in the world. You can trick websites such as Tinder to look for more connections in other parts of the country. With this software, you don't have to pay more to the Tinder website to unblock the geo-restriction.
* Fake movement in various ways from cycling, walking, to driving a car.
* You can play Augmented-Reality games such as Pokémon GO without any need to travel from one area to another. You don't have to go to the highway that may put you in danger. Using Dr. Fone – Virtual location, you can play such games in the comfort of your bedroom.
* You can do location engineering on five different iOS devices.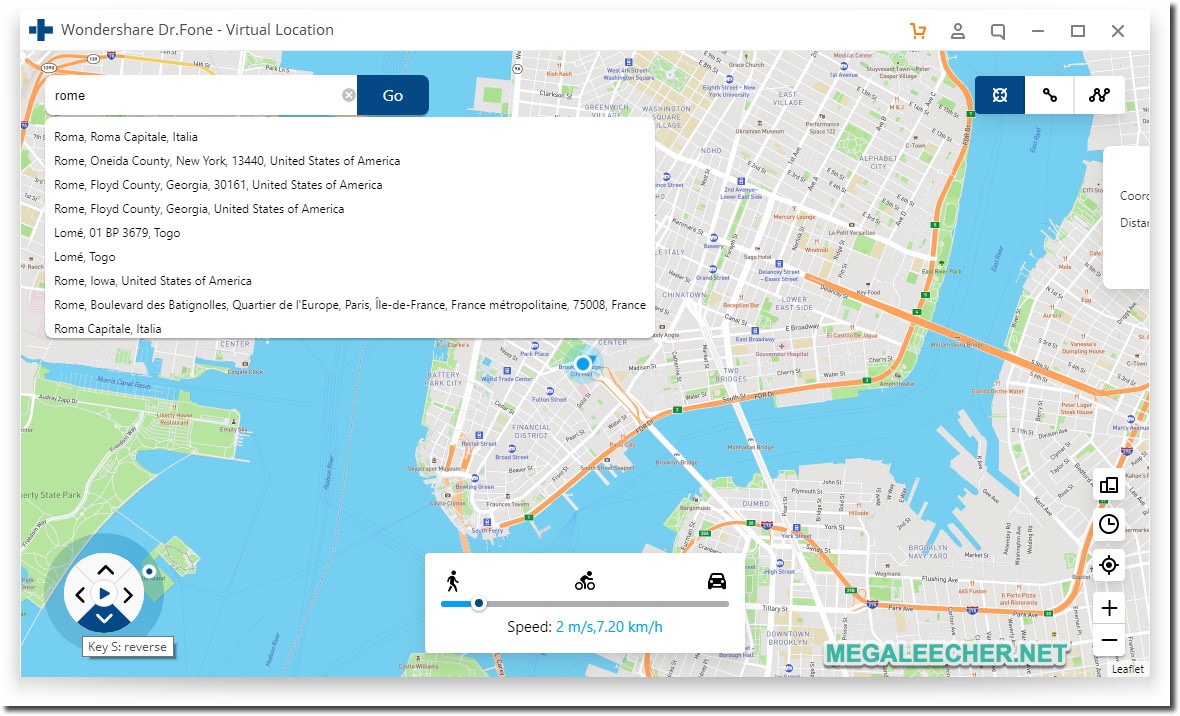 Dr. Fone – virtual location works well with all the iPhone models including iOS 13. The application is compatible with Windows PC and Mac. Once downloaded on the Windows or Mac system, you can use this location changer by connecting iPhone with the system and changing the location. Given below is the step to step guide on How to use Dr. Fone – Virtual location to fake GPS location.
1. Download and install the software on your PC and launch it. Connect your iPhone or iOS device with the system. Once opened you can go to the "Teleport Mode" and add the preferred location in the search bar.
2.  When you selected your required location, click on the "Move Here" option button to simulate the GPS location of the device you attached with the system.
3.  To mock their movement, you just have to choose the "Walk or Route Mode". Then, you can identify the spots and choose the speed to shield the route.​
Using Dr.Fone – Virtual Location, you can easily simulate your GPS and change it to any location in the world. It will help you unblock certain located-based functions of dating, gaming or other applications. With the release of this Virtual location feature, the manufacturer company probably has resolved one of the major issues faced by iPhone users.