Microsoft Windows 8 is scheduled for retail sale from October 26th 2012, however users can grab an 100% legal and genuine copy of the final build right now from Microsoft servers - as the company is now offering free Windows 8 Enterprise 90-day evaluation version to users.
This final version is same to already leaked Windows 8 RTM versions except the fact that Windows 8 Enterprise version is Windows 8 Pro with additional features like Windows To Go (portable bootable USB flash drive) and tools for enhanced security and networking features. These downloads come with 90 days of activation and is aimed for early adopters like developers and system integrators to test things out before the retail launch.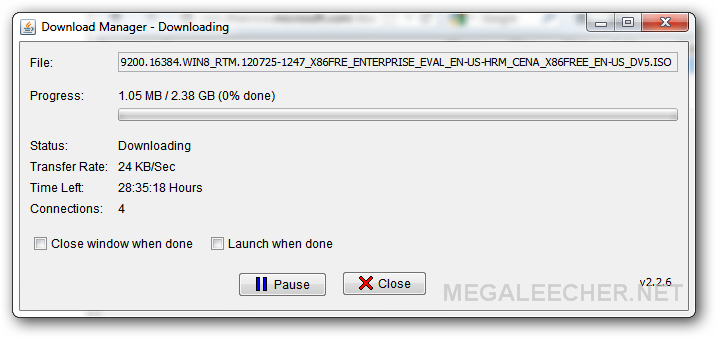 Do note that you won't be able to upgrade this installation to full-version and would need to do a clean install.