Cracked copies of Adobe CS 5 made there way on to warez websites and torrent portals days before being available to retail users, now Adobe is finally making fully functional standard 30-days free trial versions of Adobe CS5 products available for download at there website.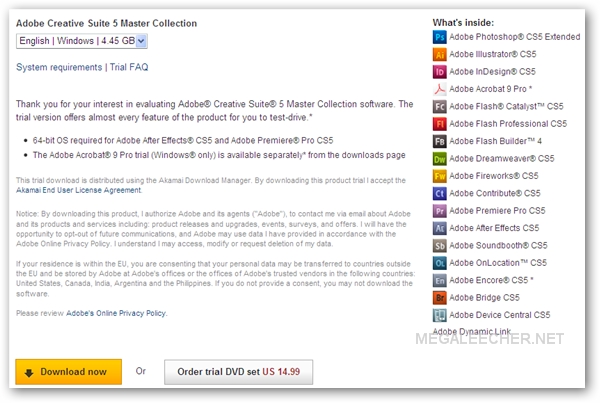 The trial downloads are made available both as separate installers for each product (like Adobe Photoshop CS5) and the full suite versions like Adobe Creative Suite 5 Master Collection. The trial version allows users to try out almost all features of the retail version for 30 days without any charges and can be converted to full-version after purchasing and entering an valid serial number.
Users can either download the trial version installers or order the DVD set from the link provided below.