While Google Android 2.3 Gingerbread will slowly and steadily get ported to older devices, developers have already started to strip-out original core-applications from it as standard .apk android install files ready to be installed on older Android versions. One of the most interesting update in Google Android 2.3 is the all new neater (see comparison screenshot below) and more feature-rich keyboard with built-in text-prediction technology.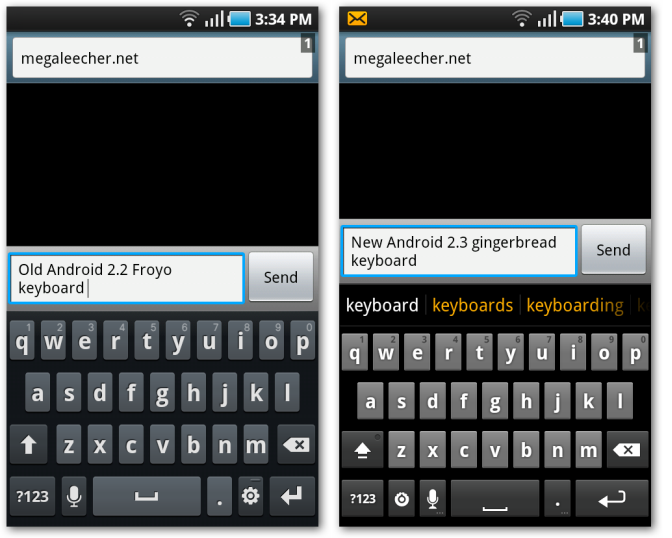 Just read-on for an illustrated step-by-step installation guide on how to get your Android OS the latest keyboard update as easy as it can get.
Download any one of the following APK files as per your need and install them as you usually do.
signedkey.apk (US dictionary only)
gbkb.apk (renamed pack so it does not replace the default keyboard with BG, CS, CZ, DA, DE, EL, EN, ES, FI, FR, HE, HU, IT, NB, NL, PL, PT, RU, SL, SV, and UK dictionaries.)
Once installed we need to make this keyboard the default (in-use), to do this navigate to Settings -> Locale and text -> Select input method and select Android Keyboard as shown below.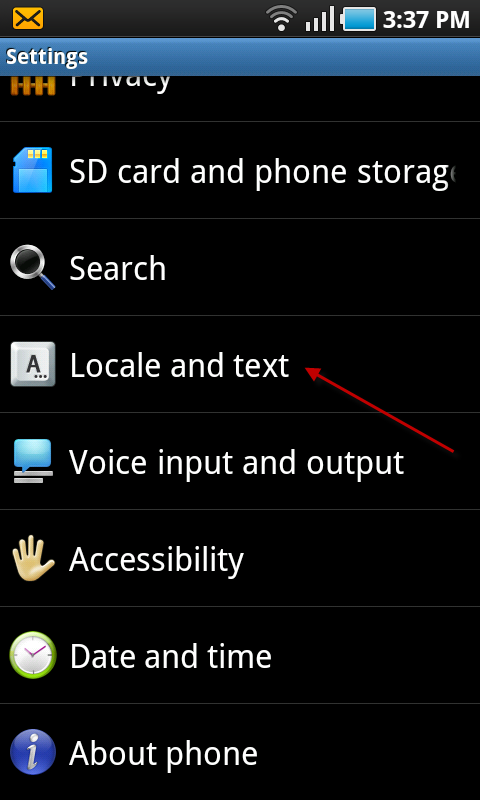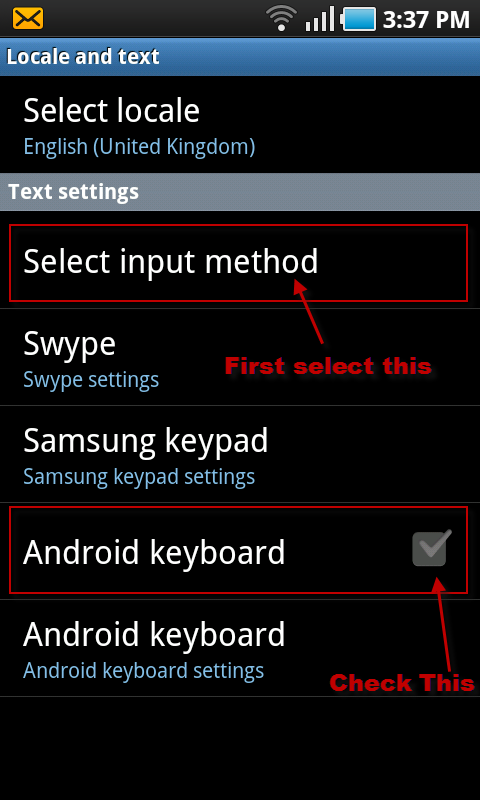 Once this is done, check the Android Keyboard option as shown in screenshot above and confirm the disclaimer.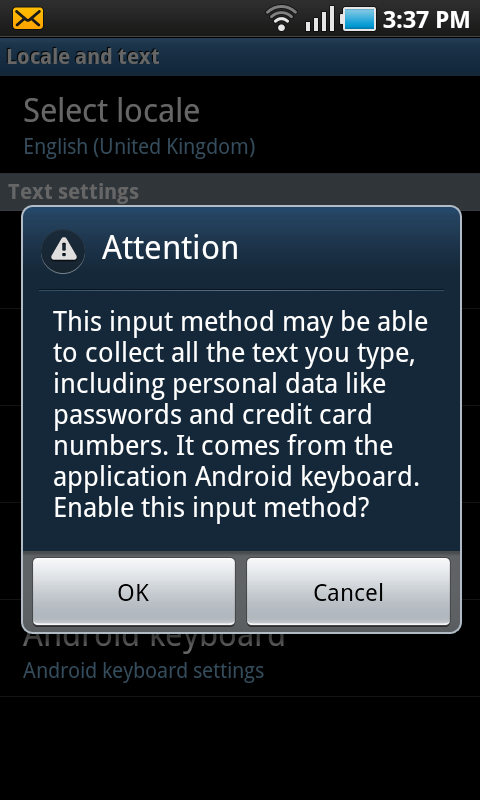 You can also fine-tune the keyboard using the advanced settings button on same screen.
That is it, if you followed the instructions carefully and everything went fine the new keyboard should pop-up instead of the old one.