While we have already started hearing whispers about Microsoft Windows 9, the company has officially acknowledged a spring release for Windows 8.1 Update 1 with much demanded features like the ability to boot directly to the Desktop by default and the capability to minimize Metro apps making them behave like regular Desktop app which users are familiar with. Incidentally, a build of Windows 8.1 Update 1 has already got leaked onto various file sharing website with all new major changes including booting straight to the desktop, the menu bar on Metro apps with mouse-and-keyboard friendly behavior for non-touch device users.
This new leaked Windows 8.1 2014 Update build is stamped 9600.16606.WINBLUES14_GDR_LEAN.140126-2042 which confirms that it was compiled on January 26, 2014. The leak was unveiled by Russian website WZor which has also been a source of earlier Microsoft leaks. The announcement in Russian at WZor machine translated to English reads:
Microsoft partners got another test version of the assembly Windows 8.1 2014 Update

wzascok
January 30th, 4:07

This week, the partners of Microsoft once again got a new assembly test version of Windows 8.1 2014 Update: 9600.16606.WINBLUES14_GDR_LEAN.140126- 2042 , see screenshots below , and while some of what details.

Just the other day we had a " telepathic communication seanc " with Steve Ballmer (Stive Ballmer) during which he shared with us information about what is new is introduced with the release of Windows 8.1 2014 Update.
At this time, we are busy " decoding " of the message , and soon all will acquaint with basic innovations and corrections that will be made in the course of work on Windows 8.1 2014 Update.

And so , returning to the new assembly : 9600.16606.WINBLUES14_GDR_LEAN.140126- 2042 .
The main thing in this build , and that immediately catches the eye , is that , immediately after installing and loading it , we find ourselves on the desktop (Desktop) PC and not on a tiled interface Modern UI (Metro) as it was ever before , with now being on the desktop and clicking "Start " (Start) , we find ourselves on a tiled Modern UI., ie everything is now done with precision to turn ... it's something ... :-)

Also added to the initial screen Modern UI " button Power Management " (Power control), it is probably done to reduce the burden on the user's brain .
However, not myshkobludtsev brains will continue to boil , since finger - tykov and happy owners of Screens less than eight and a half inches , this button is not available , so you do not accidentally turn off your Tyko - device.

And made ​​some other improvements associated with navigation in the system using the traditional management tools ie OS with a mouse. All this as a kind of achievement separate message emphasizes partners Microsoft.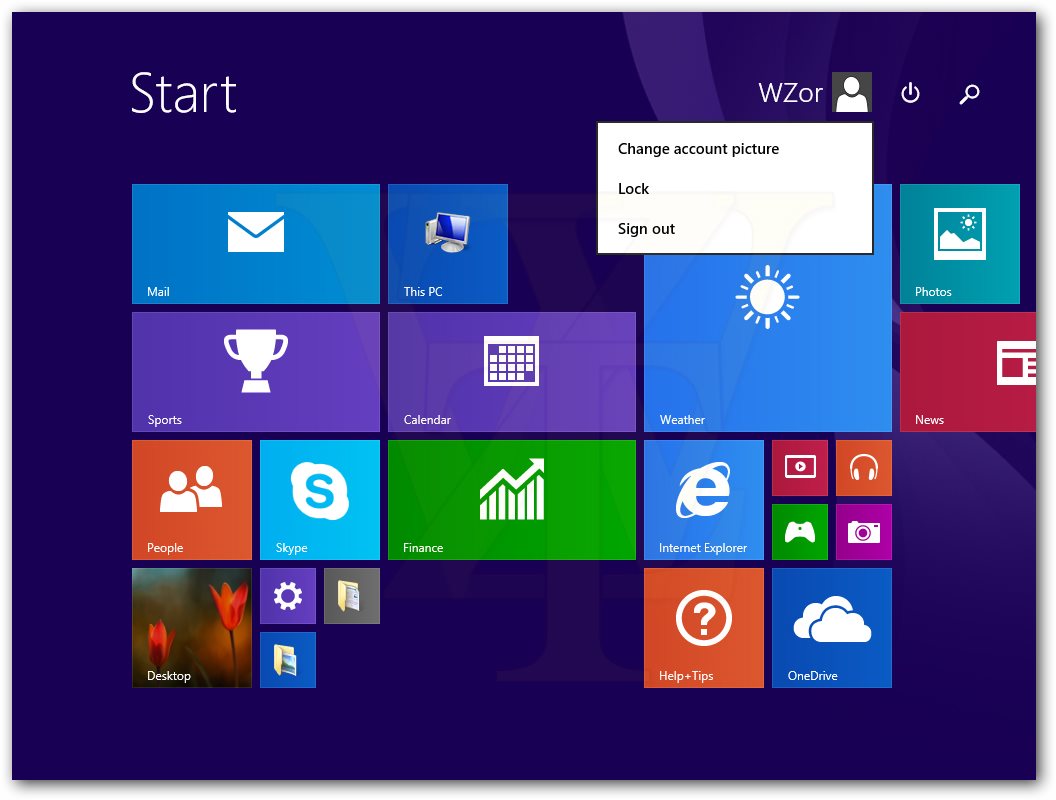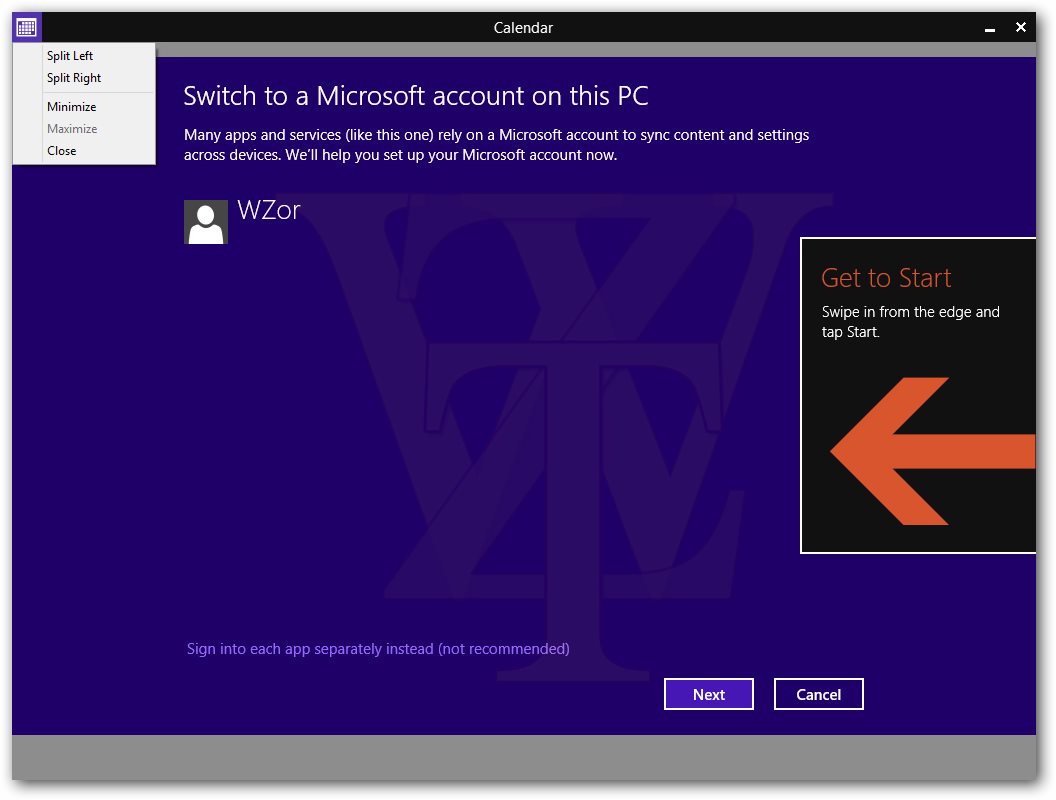 It is also to be noted that Windows 8.1 Update 1 features some other changes like changes to cut memory and disk space requirements for Windows 8.1, the ability to Pin Metro apps to the taskbar and many other small changes and bug-fixes.