Apple iPhone Operating System has undergone its third major update but it still lacks many basic functionality like option to delete all contact in your address-book from within the phone, if you are struggling to erase your iPhone contacts list here is an fast and easy single-click solution for deleting all contacts from your iPhone.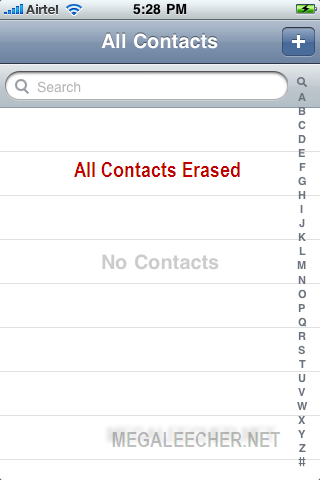 You need an jailbroken iPhone with Cydia installed to get this working. (For non-jailbroken devices checkout - http://www.megaleecher.net/Delete_iPhone_Contact_Book )
Launch Cydia and search for free Application Erase Contacts.

Install Erase Contacts.

Launch Erase Contacts from springboard but keep in mind there is no confirmation and launching the application will erase all iPhone contacts straight away without confirming.

Check your address-book it should be clean.