Much anticipated Google very own iPhone Killer "Google Phone" is now officially confirmed by the company, The phone named Nexus One will get manufactured by HTC for Google.
Although, not confirmed this is what the "Nexus One - Google Phone" is rumored to look like (HTC Passion).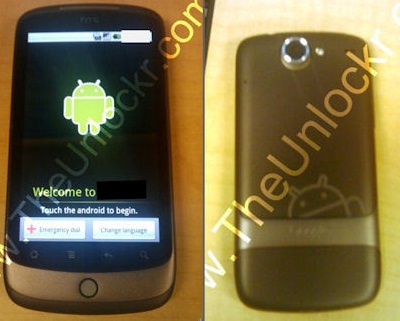 Running the latest Android 2.1 operating system the phone is expected to be arriving in January 2010.
Operating System: Android 2.1
Device Name: Nexus One/Google Phone
Unlocked : Yes (Not locked to any carrier)
Display: High-resolution Capacitive multi-touch screen
Hardware Buttons: Scrolly ball
Network: GSM
Chipset: Snapdragon Processor
Keyboard: Onscreen only
Nexus One Picture Gets Posted On Internet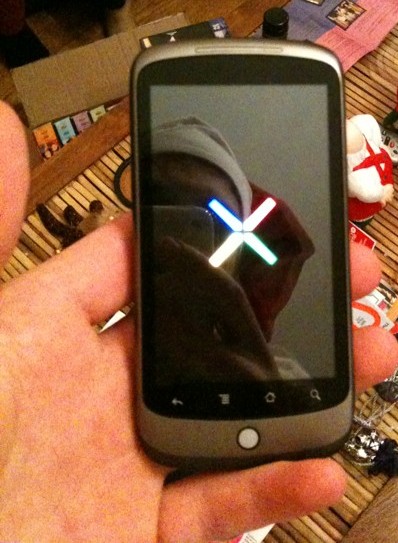 Google Phone = iPhone + a little extra screen and a scroll wheel. Great touch screen, and Android.
via : TwitPic