Hudwood mission is to make authentic products for everyday use with great design in mind. Connect with nature with one of the first wooden carabiners on the market, which are made out of 7 layers of different kind of woods. Their structure makes them strong and unique. The protective finishing oil ensures to last for a long time.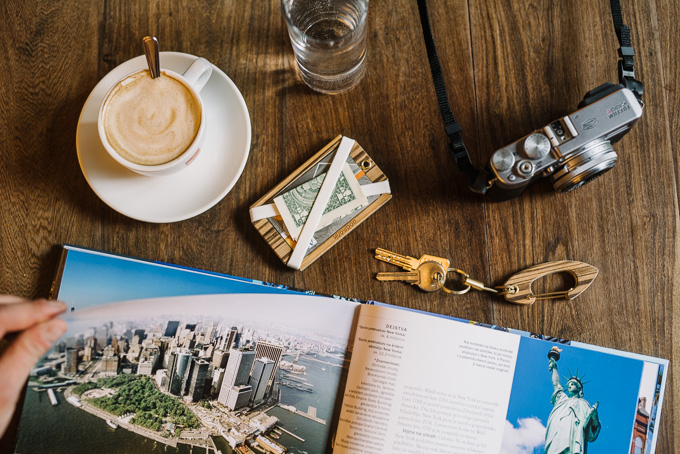 Minimalistic wallet is for sure different design than any other wallets. Rubber bands holds our belongings together in a wooden wallet, which can hold cards, coins, cash and can also be used as a phone stand.
At first the products were made out of solid wood, which was not strong enough. That was the point where they decided to make custom made plywood, which made these products strong and even improved the design.
Currently they are collecting funds on Kickstarter and you can support them here: http://kck.st/1O9y0iD