Mobile apps are a craze that seem set to stick around for a while yet, as more and more appear in app stores across the web, and all of them purporting to make people's lives easier or more comfortable.
Nowhere is this more prevalent than in the world of sport, where app developers have been working tirelessly to create apps that can bring US sports fans and even players closer to the athletic pursuits they love.
Here we take a look at just some of the types of sports apps that exist today in the US, all of which are changing the ways in which people interact with sport in general.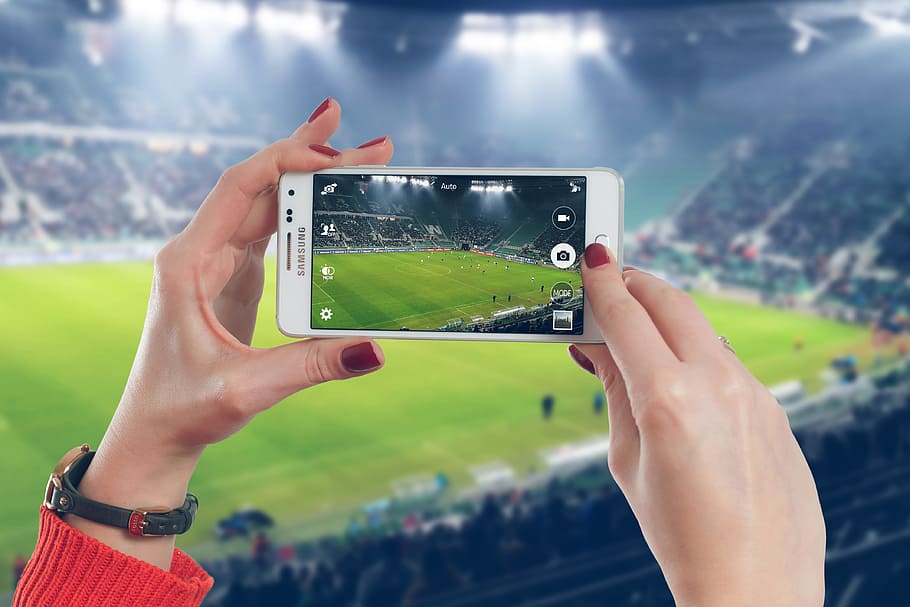 Mobile technology is now part and parcel of the average fan's matchday experience with apps playing a huge role in exciting and informing their users in equal measure


As sports leagues have become more global in their reach more and more fans are not just content with watching their favorite stars in action, but also want to be in amongst the action themselves. Sports betting providers and fantasy sports sites allow people to do just that, with bets made by supporters swaying the odds back and forth before a kick-off or tip-off. This has made for a vibrant online market which can sometimes be a little tricky to navigate. That is where comparison apps like OddsChecker come in, sorting the wheat from the chaff so that Florida sports betting fans are looked after just as well as those found in Colorado or Michigan. The benefits of such apps are that they let people in each state know which sportsbooks are available to them as well as rating the sign-up deals that each provider offers up to bettors. This all means that fans can get closer to the action while being safe in the knowledge that they are getting the best possible deal.

Of course, the one thing that any ardent sports fan wants is to be able to see their favorite team or star whenever and wherever they want, and in that regard apps increasingly have people covered. This is due to the rise in dedicated sports streaming apps such as Triller and DAZN, both of which have begun to make waves in US boxing and mixed martial arts. However, DAZN have a worldwide platform that offers everything from top level soccer to ATP and WTA tennis, showing that they intend to one day dominate the wider sports scene in the US, including major leagues likes the MLB, NBA, NFL, and NHL.
Apps not only allow people to follow sports better but also encourage them to get involved more themselves


You can watch and bet on all the sports you like but that is not going to make that number facing you on the scales drop or have your waistline shrink overnight. However, there are now a plethora of apps which are dedicated to getting the heart rates of their users up. These include fitness and training program apps like the ones provided by Strava and Zwift. The latter even allows amateur athletes to compete against their idols in real time, via the likes of virtual cycling races and time trials. Of course, in order for this to work someone needs a bike set up at home on a home trainer system, but that is a small price to pay to race against a Tour de France winner or an Olympic gold medalist.

Sports journalism is something of a dying art form, as traditional newspapers go under by the day and proper investigative journalism has been replaced by hacks trawling social media for what they deem to be a "breaking story", even though everyone online knew about it hours before the so-called journo did.
Fighting back against this race to the bottom are dedicated sports journalism apps like The Athletic, which for a monthly subscription give people unrivalled insight into their favorite sports franchises.