The mystery around much rumored Facebook Phone is finally revealed as the company announced there new facebook launcher (skin/theme/overlay!!) application for android phones, the utility offers a tightly integrated "social first" experience on the mobile platform. The first phone to come pre-loaded with Facebook Home would be HTC First, which goes on sale in the U.S. on April 12.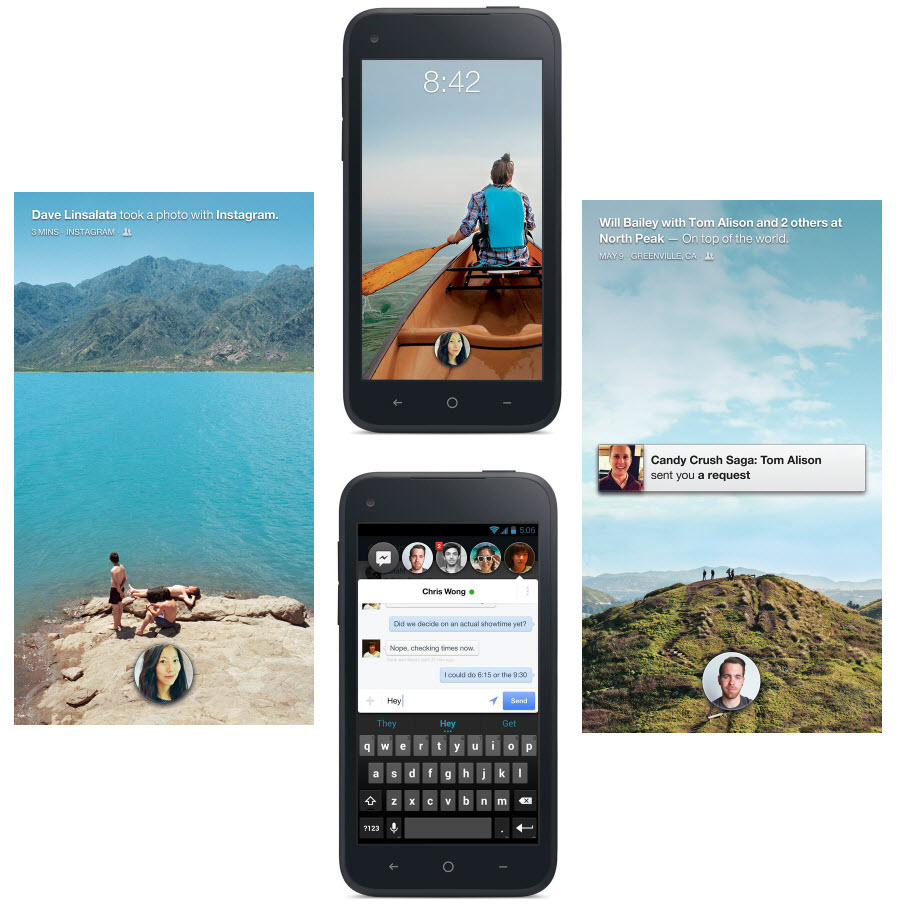 Do checkout the Facebook Home intro videos, features, and hands-on video posted below.
Cover feed: With Home, people can immediately access your app content from their News Feed once they turn on their phone. We also make it easy for people to engage with your content as they can simply double tap to like a post and comment right from cover feed. At launch, Open Graph stories with user generated photos will be supported in cover feed. Click here for a complete list of the story types that cover feed supports now.

Notifications: People will receive bigger, bolder notifications from you right on their phone home screen. We've made improvements to notifications to make them more engaging and easier for people to interact with. It's never been easier to reengage with people using your app.

Chat heads: We've optimized messaging so that people can seamlessly receive messages in a non-intrusive fashion while they're using your apps. This will help improve engagement as it lets people jump in and out of conversations without ever having to leave your app.

App launcher: Home's launcher makes it easy for people to get to your apps quickly. People choose what's on their app launcher and it's simple for them to get your app in there.