We had offered free VPN accounts from Acevpn in the past. Now Acevpn is offering limited free Unblock TV accounts exclusively to MegaLeecher readers.
Be it geographically-restricted video channels like Netflix, Hulu, Hulu+, ABC, CBS, FOX, NBC, Crackle, Pandora, Comedy Central, Amazon Instant Video, ESPN, CW, BBC iPlayer and itv or specifically country censored videos on services like Youtube. Users have always resorted to anonymity VPN services to get past them.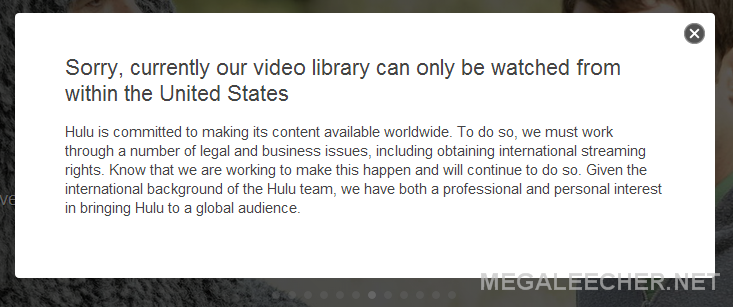 Now there is an dedicated service specifically built to bypass geo-restricted video content, Unblock TV is different from VPN services we have featured on MegaLeecher previously. It lets you stream your favorite shows and videos from BBC iPlayer, Netflix, Hulu, CBS, NBC and many other supported channels without slowing your Internet down like VPN normally does. If you stream in HD you will know what I mean. No software to install. Just point your DNS to Acevpn servers and you are good to go. It doesn't hide your IP address like VPN does.
Don't miss the shows you love anywhere anytime with Acevpn Unblock TV. Unblock TV is supported on most of the network connected devices and operating systems. Following channels are supported as of now and more will be added as requested just send them an email if you like to see your favorite channel :
USA Channels : Netflix, Hulu, Hulu+, ABC, CBS, FOX, NBC, Crackle,
Pandora, Comedy Central, Amazon Instant Video, ESPN, CW
UK Channels : BBC iPlayer, itv, Channel4 (4oD)
France Channels : Pluzz, Canalsat, M6 Replay, Direct8, Eurosport, TF1
Germany Channels : n-tv
############
Instructions to Activate IP address for Unblock TV
1. Open Members Area (https://my.acevpn.com) in your browser
2. Choose "Unblock TV Authorized IP" tab.
3. Choose "Add / Activate New IP Address" and add your current IP
address. Save changes.
4. Click on "Activate" link to activate your network.
Screen shot that illustrates the above :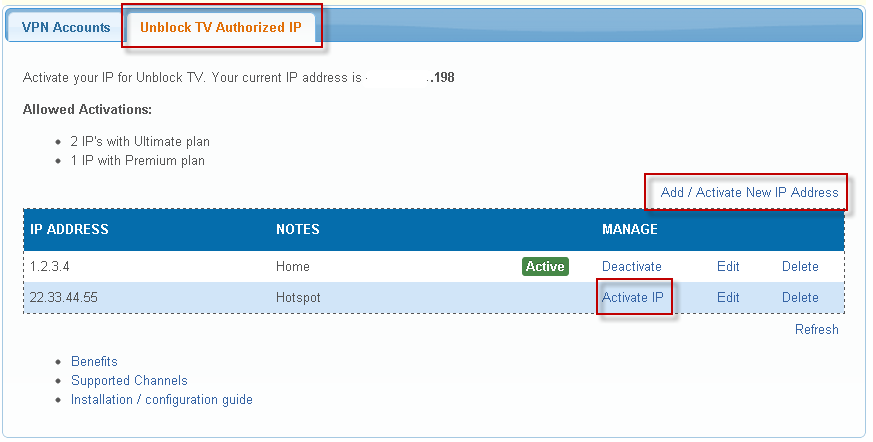 ############
Acevpn is also bundling free vpn account with this promotion. Again exclusive to MegaLeecher readers. The best 30 entries from readers commenting to this post will get an invite to both Unblock TV and Free VPN monthly account, make sure to comment for "Where are you located and what channel would you like to watch using this service ?". Alternatively you may subscribe to their VPN service. Unblock TV is included for free with both Premium and Ultimate plan.