We have shared a tip on how to recover deleted sms messages on Nokia phones, but if you are using an Apple iPhone here is something for you to recover deleted text messages from your phone.
If you have a jailbroken phone Cydia application Undelete SMS will help you recover deleted messages.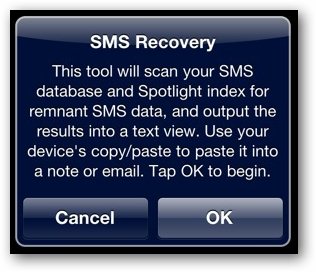 "Undelete SMS analyzes remnant deleted data that has not yet been overwritten by new data. While Undelete SMS can often produce useful results from an actively used phone (or backup from an actively used phone), it will not work on a freshly restored device."
Sadly Undelete SMS For iPhone can only work it's magic on jailborken phones and costs a no-cheap $7 to purchase.