Few days ago I shared a post on how to activate and setup BSNL 3G on your mobile phone, however, if you are using Apple iPhone 3G/3GS then sadly BSNL does not provide you any automated method to configure iPhone specific 3G settings, sending an SMS with iPhone as phone model to receive configuration settings result in the reply below.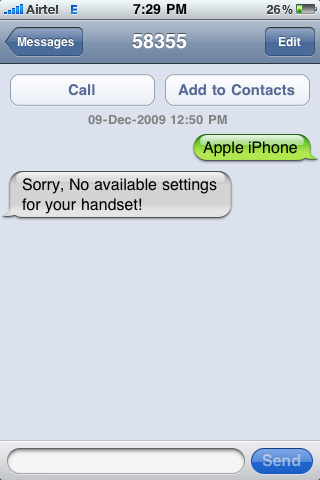 After lots of tinkering I was able to get BSNL 3G working on my Apple iPhone 3G and surprisingly all it needs is a single APN value to get configured as demonstrated below.
To configure BSNL 3G you simply need to enter bsnlnet as APN value by navigating to Settings -> General -> Network -> Cellular Data Network -> APN as shown below.