Right from the get-go, you will be invited to choose the CyberGhost service you wish to unblock. Whether you simply want to surf anonymously, unblock streaming services, protect your Internet connection (WiFi or network), torrent anonymously, unblock basic websites or choose your own VPN service, you can do so, with the simple click of a button.
And the good news is, that we have got for free giveaway to our blog readers - read on how to participate.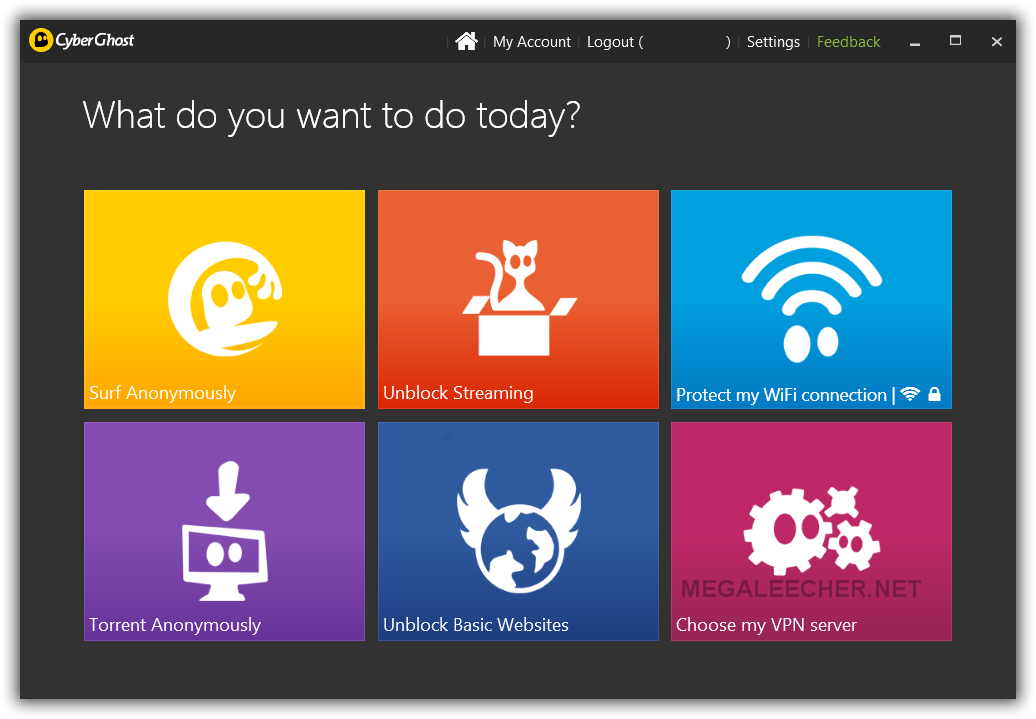 Here's what our new app looks like: Surf Anonymously
This profile activates all protection components and starts your preferred browser in incognito mode. You are invited to manually add extra features as well, but a default selection has already been made in our new Windows VPN app, so that you can fully enjoy the perks of the free Internet without worrying too much about technicalities.
Unblock Streaming
Whether you are on vacation, on a business trip or simply wish to unlock content that is blocked in your country, this CyberGhost service will surely do the trick. You can now watch your favorite TV series or listen to the music that you love, regardless of local restrictions. Simply select the streaming channel you wish to unlock (some examples are YouTube, Netflix and ESPN) or even add your own to the list. It's really that easy!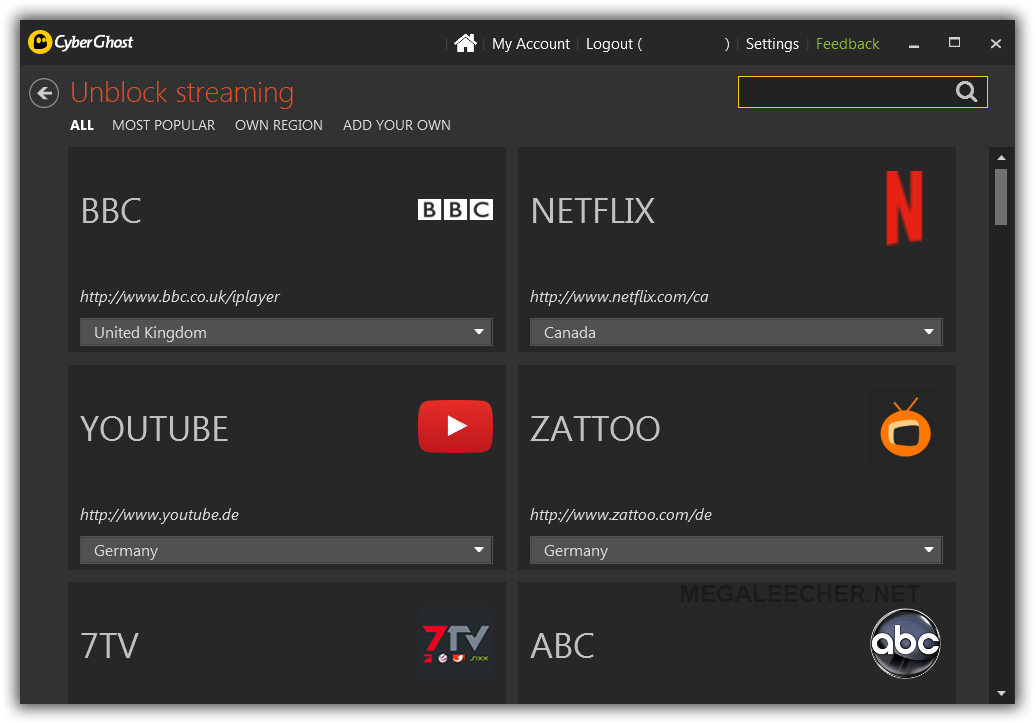 Network / WiFi Protection
Hacking WiFi networks is literally child's play, since a 7-year old recently did this in less than 11 minutes and our professional security specialist hacked a Hotel's WiFi network in 1 minute. With CyberGhost, protecting yourself from the dangers of unencrypted WiFi hotspots is even easier. Simply opt for this profile and you will be sure that your personal data is not recorded or intercepted. We will connect you to the nearest VPN server, as soon as your device enters an unencrypted hotspot.
Torrent Anonymously
The dangers of torrenting are widely known. No matter how careful you are, there's always the risk of downloading a bit more than what you had bargained for. CyberGhost takes your anonymity very seriously and, with the simple selection of this profile, you can rest assured that your online actions are not being tracked. Schedule your favorite torrent programs to start together with our new Windows VPN app and download anonymously. But never disregard the torrenting laws of a country.
Unblock basic websites
Take matters into your own hands and connect to a VPN server located in a non-restricted country, that will give you free access to platforms such as Twitter, Facebook and YouTube.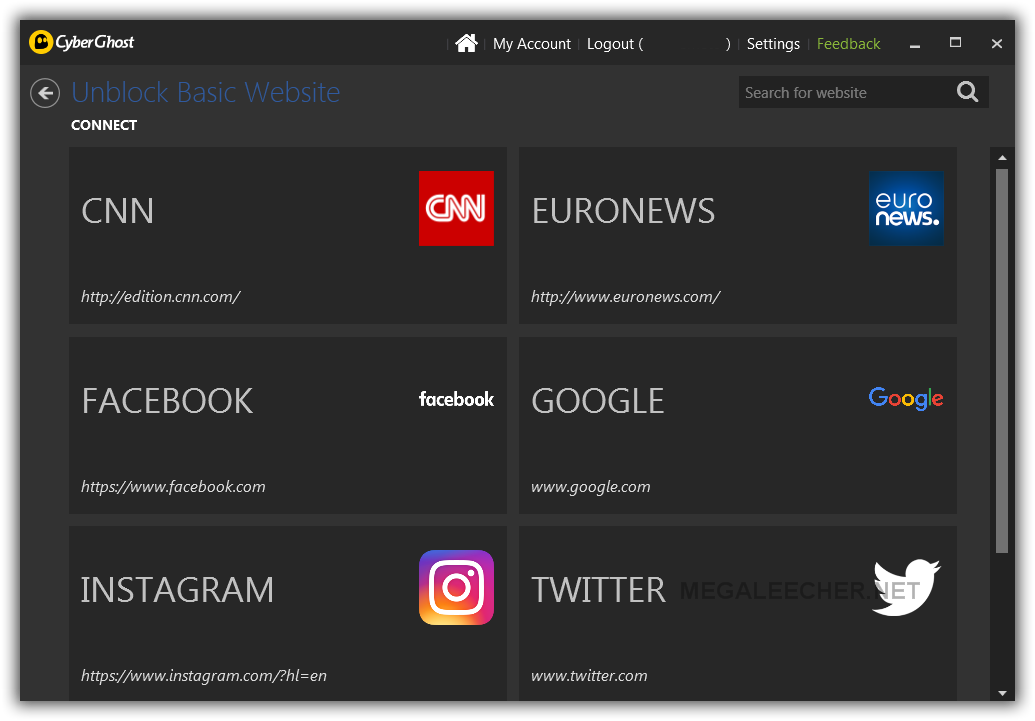 Choose my VPN server
More advanced users will love this profile from our freshly released Windows VPN app. This allows you to customize your connection by choosing a country or server manually, from a wide palette of options: most users, fewest users, fastest, NoSpy servers and servers optimized for gaming or torrents.
To participate in the free Cyberghost VPN for Windows giveaway, all you need to do is to comment below how do you plan to use the VPN service in detail. Best 10 entries will get one CyberGhost Premium Plus activation key valid for "One year and 5 devices" for free, do not forget to add a valid email address in the provided input-form when commenting so we can send the winners the instructions and activation keys.
Winners:
The giveaway is now completed and the winners are as listed below, I had emailed all of them if you are on the list and have not received an email do contact me here - http://www.megaleecher.net/contact