Malware creators are getting smarter by the day using increasingly sophisticated Windows driver based infection techniques making malware removal a hard-task, Few days ago one of my computer started displaying SESSION5_INITIALIZATION_FAILED error resulting in an unbootable computer, However, I was able to boot into Windows XP using the "Last Known Good Configuration" option, But booting normally always resulted in the following BSOD error :
"A problem has been detected and windows has been shut down to prevent
damage to your computer.

SESSION5_INITIALIZATION_FAILED

If this is the first time you've seen this Stop error screen, restart
your computer. If this screen appears again, follow these steps.

Check to make sure any new hardware or software is properly installed.
If this is a new installation, ask your hardware or software
manufacturer for any Windows updates you might need.

If problems continue, disable or remove any newly installed hardware or
software. Disable BIOS memory options such as caching or shadowing.

If you need to use Safe Mode to remove or disable component, restart
your computer , press F8 to select Advanced Startup Options and the
select Safe Mode.

Technical Information

STOP: 0x00000071(0x00000000,0x00000000,0x00000000,0x0000 0000)"
Since I was able to boot into windows using the "Last Known Good Configuration" option, I was pretty sure this was a driver issue and went ahead updating all my drivers but no use, after testing every possible solution I performed a thorough Malware scan and to my surprise Malware Bytes detected 73 infected objects using very advanced infection techniques, this was pretty shocking as my Kaspersky Anti-virus never detected anything.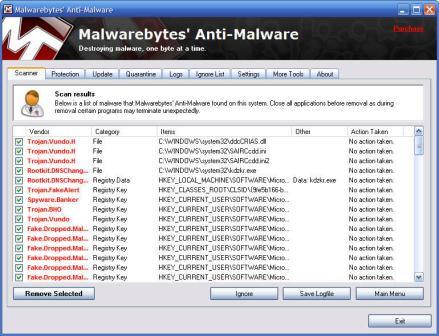 Boot your computer using the "Last Known Good Configuration" option.
Reset Windows TCP/IP for removing any network hooks using the netsh int ip reset c:\resetlog.txt command at DOS prompt.
Download and Run Winsock Fix to repair Winsock.
Download Malware Bytes, Scan and clean all detected infections.
Reboot and the problem should be fixed.