PDFelement, a brilliant PDF reader and editing app from Wondershare Software that takes the pain out of editing, collating and annotating PDF files, allows you to perform all the tasks you'd need to with your PDF, all from the convenience of your iPhone/iPad handset.
If you're looking to improve productivity on the go, and you use PDF files often, PDFelement is a good choice. A surprise news is that this app has been made available for free for a limited time during . You can upgrade to full featured pack without being charged that enables you to do just about anything with a PDF on your iOS device.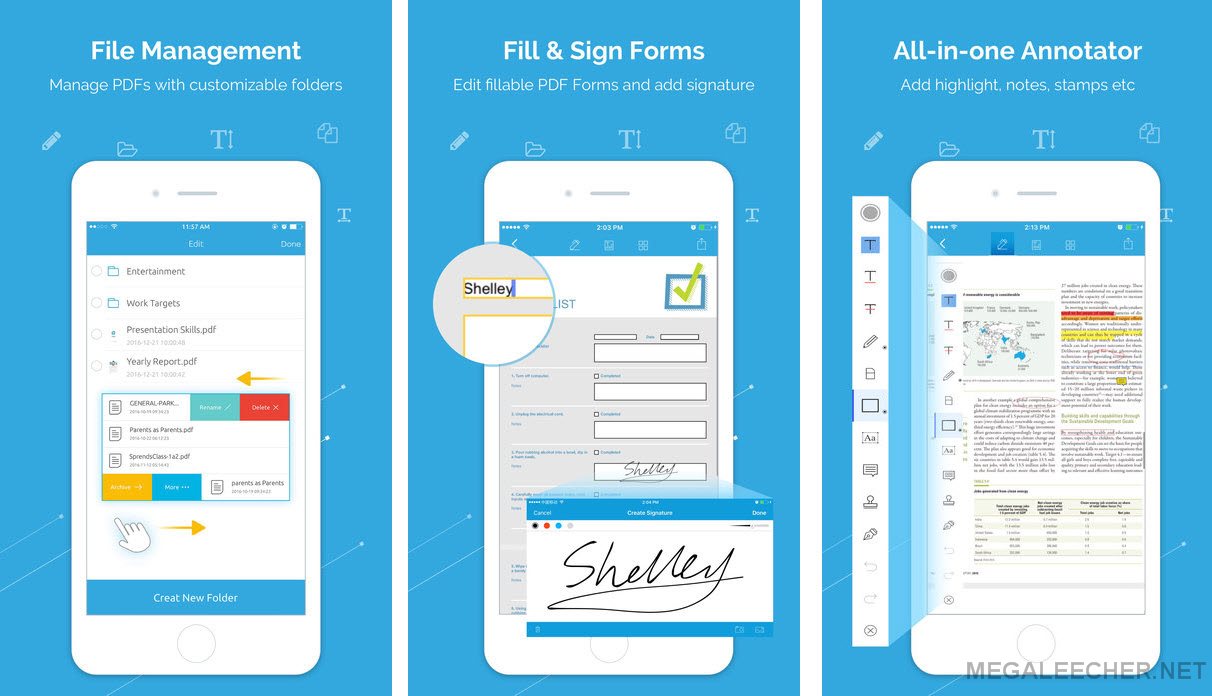 Seamless file conversion
PDFelement, like so many apps these days, comes in both a free to use and paid for version. With the full-featured pack, you'll be able to edit a PDF document with just a few swipes and clicks, and seamlessly export it into almost any format you could dream of, including MS Office formats, making those PDF to Word conversions far easier than I've seen anywhere else. It's not just PDF to Word that PDFelement offers, however. I quickly converted a PDF to Excel format with just a few menu options, and though the text was tiny on the original PDF, there were none of those frustrating 'mistranslations' you get when trying to copy and paste from one doc to another. Other conversion options that PDFelement offer include PDF to PPT, and you'll be delighted to note that it's possible to convert PDF to XML, EPUB and HTML too. With customizable file management, you can ensure all your documents are readable and shareable with all your team.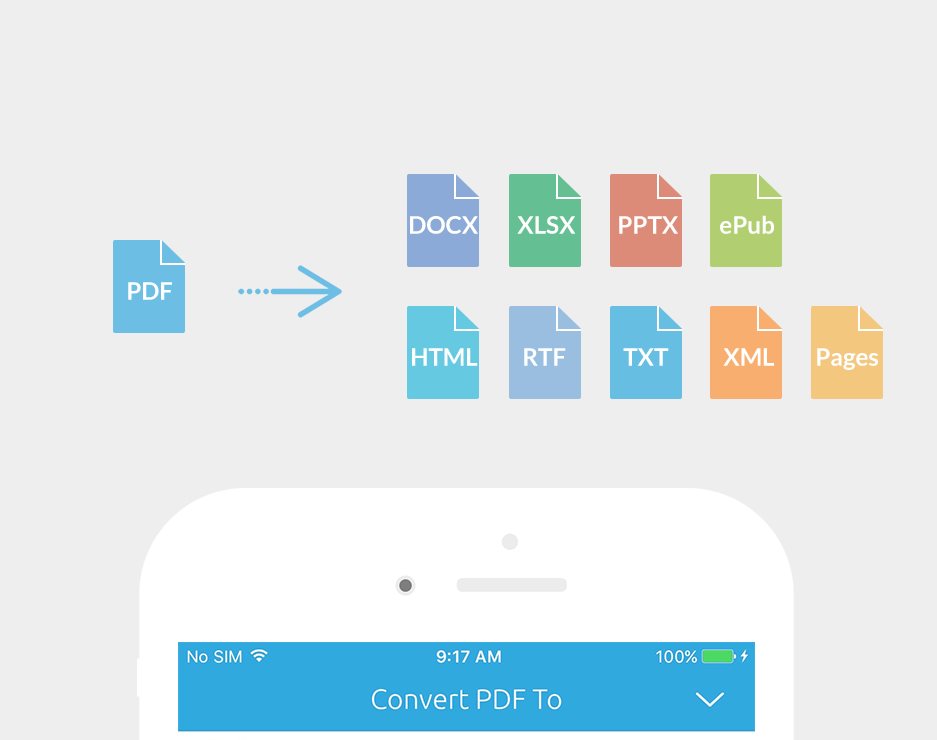 Editing text within a PDF
So, let's drill down into the individual tasks you may need to perform with a PDF to see how this handy app really stacks up. First things first, for me, is the ability the app gives you to directly edit the text within the PDF. Yes, you did read that right. All it requires to edit like Word is a long press on the text with a finger, and you'll be able to easily delete, edit and retype the text within the document, saving huge amounts of time. Anyone who has ever had to make frequent edits to a PDF will love this feature. The text recognition within the app is gold standard, and I've yet to come across a document this PDF editor doesn't read well. In addition, the floating toolbar allows you to switch between viewing and editing without having to constantly click to move things around.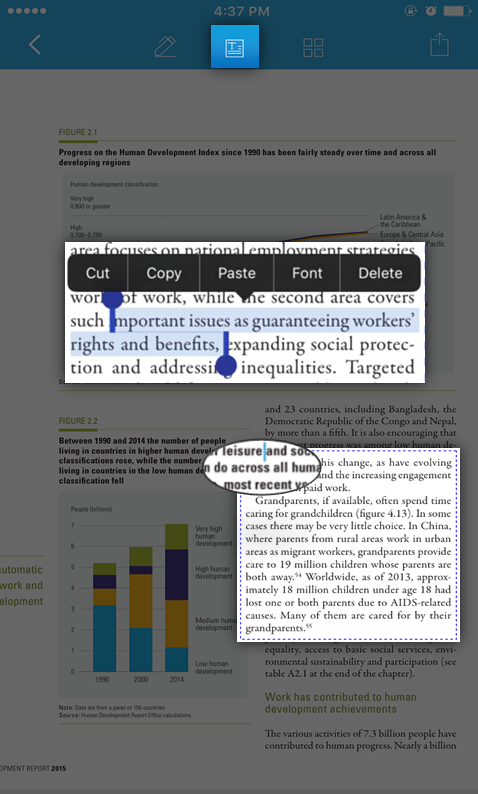 Annotate PDF on iPhone/iPad
Often, I need to highlight and markup a PDF. As an annotator, PDFelement offers a range of options, from highlighting, underlining, strikethrough (one of my most used options) and commenting. Better still, you can opt for one of the many stamp designs, including those that tell you when a doc was reviewed, approved or received. This is ideal if, like me, each document you use come with rounds of revisions before the final version.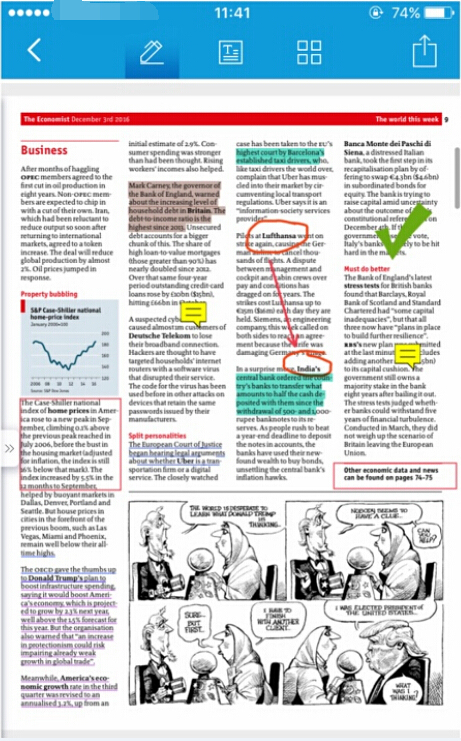 Form filler and signature option
By far my favourite features of the app, however, have to be the form filler and signature box. I fill in forms for many parts of my job, including proposals, applications, contracts and registration documents, and it probably takes up a good hour a week to get through it. With PDFelement, you can simply fill in the form via your iPhone, and by simply creating a signature in the app, you'll be able to sign contracts, letters and more with a tap, getting rid of the need to print, fill in sign and scan, therefore improving your productivity immeasurably. I can't tell you how much time, printer ink and frustration this has saved me – both in terms of my personal and professional life.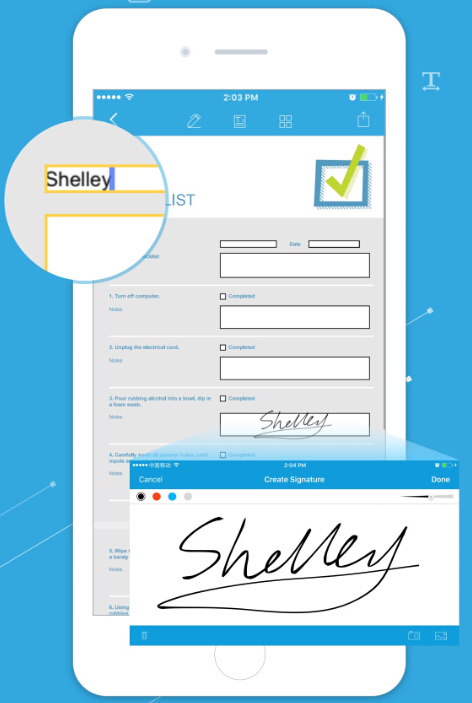 Image to PDF
This leads me onto a feature I wasn't sure was necessary in this PDF editor, but one that has quickly become essential. The fact that I have three children and a lot of permission slips to sign for school trips etc., often means I have a lot of correspondence with their schools. Now, being able to digitally sign these slips and distribute them to both the school and the person who manages my diary means I can seamlessly keep on top of my kids' schedules too. In addition, when the paper version of the permission slip goes missing (which happens a LOT) I can e-mail it over to the school, ensuring that my kids get to go on their educational trips. How? Via the use of the camera capture to PDF feature. All you have to do is position your camera over the document, take a photo, and you'll be able to seamlessly add it to your documents.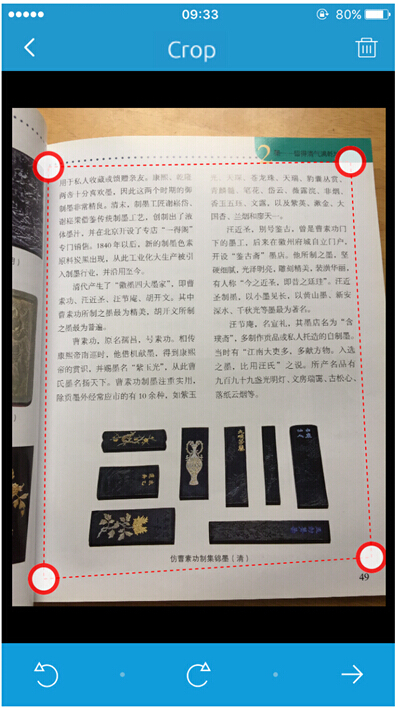 If you're looking to edit these scanned PDFs though, you'll have to download the desktop version of the app – available on both Windows and Mac, as OCR isn't available on the iOS version. I'd say this is well worth doing however, as you'll be able to then convert them to searchable and editable versions of themselves at your leisure.
Again, PDFelement now is put on sale for free, and this offer is only available for 25th/April – 27th/April. Download PDFelement for iOS FREE here!