Paragon Hard Disk Manager 8 is a well known professional partition manager for windows, the software allows you to create, edit, merge, backup and restore partitions on your hard-disk.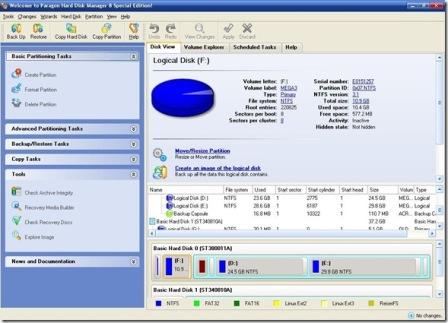 The software costs $49 to buy, However, a British computer magazine "Computer Active" offered free legal license to the software using a special link which was supposes to expire on April 11, 2007 but is still active and allows you to register your copy of Paragon Hard Disk Manager 8 for free legally.
UPDATE: The original download link is down, New direct download link is updated.