Yesterday, I shared a tip on how to do unlimited international phone-to-phone calls from USA, UK and Brazil at local rates via free local access-number based VOIP call gateway, today I will show how to trick the gateway and call more then 60+ countries absolutely free from .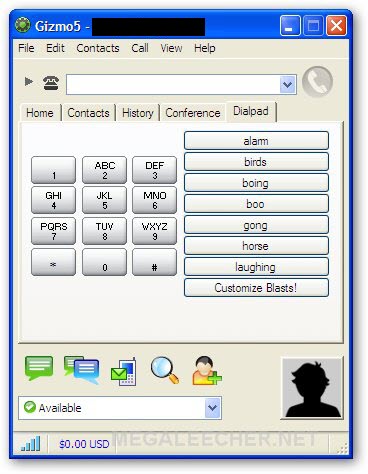 For this trick to work you will need an Google Voice account and number, you will also need to setup your Google Voice number to get all calls forwarded to your Gizmo SIP ID as instructed below :
Register and get your free Gizmo account if not already done from here.
Login to your Gizmo account and copy the SIP ID provided as shown below.

Now, Login to your Google Voice Account and click Settings link.
Click Add another phone link and select the Phone Type as Gizmo, now paste your Gizmo SIP ID in Number filed and name the phone as per your choice.

Click Save to integrate your Gizmo SIP with Google Voice..
Since Google Voice allows free calls within USA we will use it to call the free USA gateway number and then forward the call to Gizmo SIP on our desktop which will let us use the gateway to call world destinations for free from anywhere in world.
Call the free-call gateway access-number and make Google Voice forward the call to Gizmo SIP.

Make sure Gizmo desktop Client is running on your dekstop and you are logged in.
You will receive the call from your Google Voice number answer it.

Now follow the IVR instructions and use the Gizmo dialpad to dial your destination number and get connected for free.