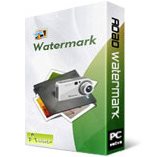 2014 FIFA World Cup is on the run, striking the attention of the world! To be affected by the passion and joy of the World Cup together, a giveaway is held by AoaoPhoto. Before July 15th,2014, anyone who participates in this giveaway will get the free license of Photo Watermark with top speed and quality!
Aoao Watermark for Photo is an easy-to-use photo watermark software program which provides professional photo protection solutions for your digital photos. It's the best effective way to protect your photo's copyright and avoid from unauthorized using.
If you share or sell your pictures via Internet, you never know what would happen. Someone may copy or republish your photo and you can do nothing about this. Watermark will protect your photo copyright. Your photos will hardly be bad used by others. If someone republishes your photos via Internet, visitors will know that photos are belonging to you through the watermark.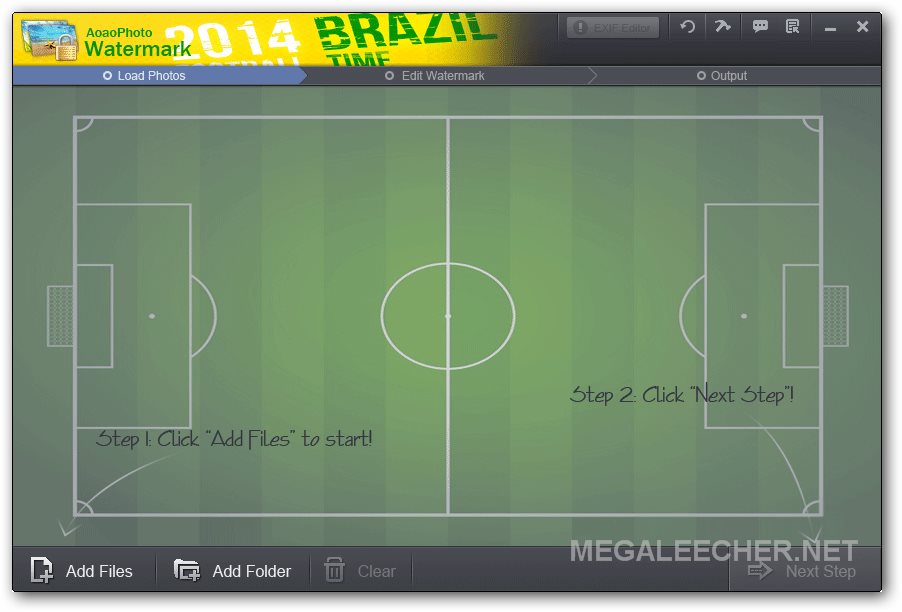 Aoao Watermark for Photo provides professional image protection solution for you to share photos - ZERO Image Quality Loss and Faster Speed. Aoao Watermark for Photo supports batch watermarking mode. This watermarking process will save you tons of time. If you want to watermark 300 photos, you can take advantage of the batch watermarking mode which will need only 1 minute instead of 3 hours by separately. You will be amazed by this convenient and efficient tool. Let us to check the details :
Customizable visible or transparent watermarks (text, image and frame)
Batch watermarking - watermarking 300 photos less than 1 minute
Full control over placement and size of your photo watermark
Awesome watermark library – 150 + free watermark materials
Convert images to popular image formats like JPG, BMP, GIF, TGA, etc.
Editor review from CNet:
"Aoao Watermark provides users with a fast, efficient way to stamp a photo with their personal message. Thanks to its inventive options and simple navigation, even the most novice user can create a watermark...
The program's interface smartly divides its chores into various tabs, so as not to overwhelm users. Each tab shows your work well and is easy to operate ..."
Text Watermark - It's very easy to add text watermark to photos by using Aoao Watermark for Photo. This photo watermark software supports to add multiple layers of text watermark with detailed settings like the below graphic explanation.
Image Watermark - Image watermark is more directly than text watermark. Aoao Watermark for Photo enables to add image watermark to photos. Furthermore, this photo watermark software is able to automatically resize images to fit different resolutions. In addition, it offers many free image watermark materials for registered users.
Animated GIF - Unique Feature - Enable to add watermark to animated GIF image and keep its dynamic effects.
Photo Frame - Aoao Watermark for Photo allows users to set photo frame. It provides 3 photo frame setting methods: Texture, Pattern and Out Line
1. Texture: Three types for texture (Rectangle, Ellipse and Diamond)
2. Pattern: Adjust photo's X and Y coordinate to adapt current Pattern, and the pattern opacity is also available.
3. Out Line: Line Width and Frame Width are available to set. And line's color can be changed at your will.
Crop Photo - Easily crop photo to select desired part and delete unwanted parts.
Resize Photo - Users are allowed to resize photo size to adjust photo resolution for different needs.
Batch Rename - You can batch rename hundreds of your photo files at one time. Save time!
Photo Conversion - Easily convert photo files among all popular formats like JPG, GIF, BMP, TGA, PNG, etc.

1. Download the giveaway pack on the event page: http://www.aoaophoto.com/giveaway/aoao-watermark-world-cup-giveaway.html
2. Unzip the file, find a program named "watermark.exe", install it to your computer
3. Find a text file named "License.txt" and open it, copy the license code then register this software.