Today's technology necessitates and ranks smartphones at the higher tiers of our basic needs. A smartphone is essential as it enables you to carry out your daily routine efficiently. With a whopping 256GB storage, iPhone smartphones are like portable mini hard drives. With this storage, you might find it tempting to store all your important stuff in it, or have you? The answer is always yes, and this is a risk. All the important stuff can at times get lost either by accident or by intent. In most cases, you will not know how to recover the data but worry not, PrimoSync has got your back.
PrimoSync Inc. is one of the leading industries in iOS tools. It's also the reason why you should not worry when you lose your data, and you didn't even have any backup. This software company recently released their revamped data recovery software for iPhone – Primo iPhone Data Recovery. This tool can recover more than 25 types of iOS related data from contacts to chats and also repair and restore your phone in case it jailbreaks from a system upgrade. This recovery applies to iPhone, iPad and iPod Touch.
Interface
Primo iPhone Data Recovery has an elaborate user interface designed to give the user a better experience. This is because the company is devoted to producing iOS related tools hence they maintain the Apple's aesthetic consistency. With design, this recovery tool also has better performance, - it achieves a maximum recovery rate with an improved scanning speed. This tool is totally reliable.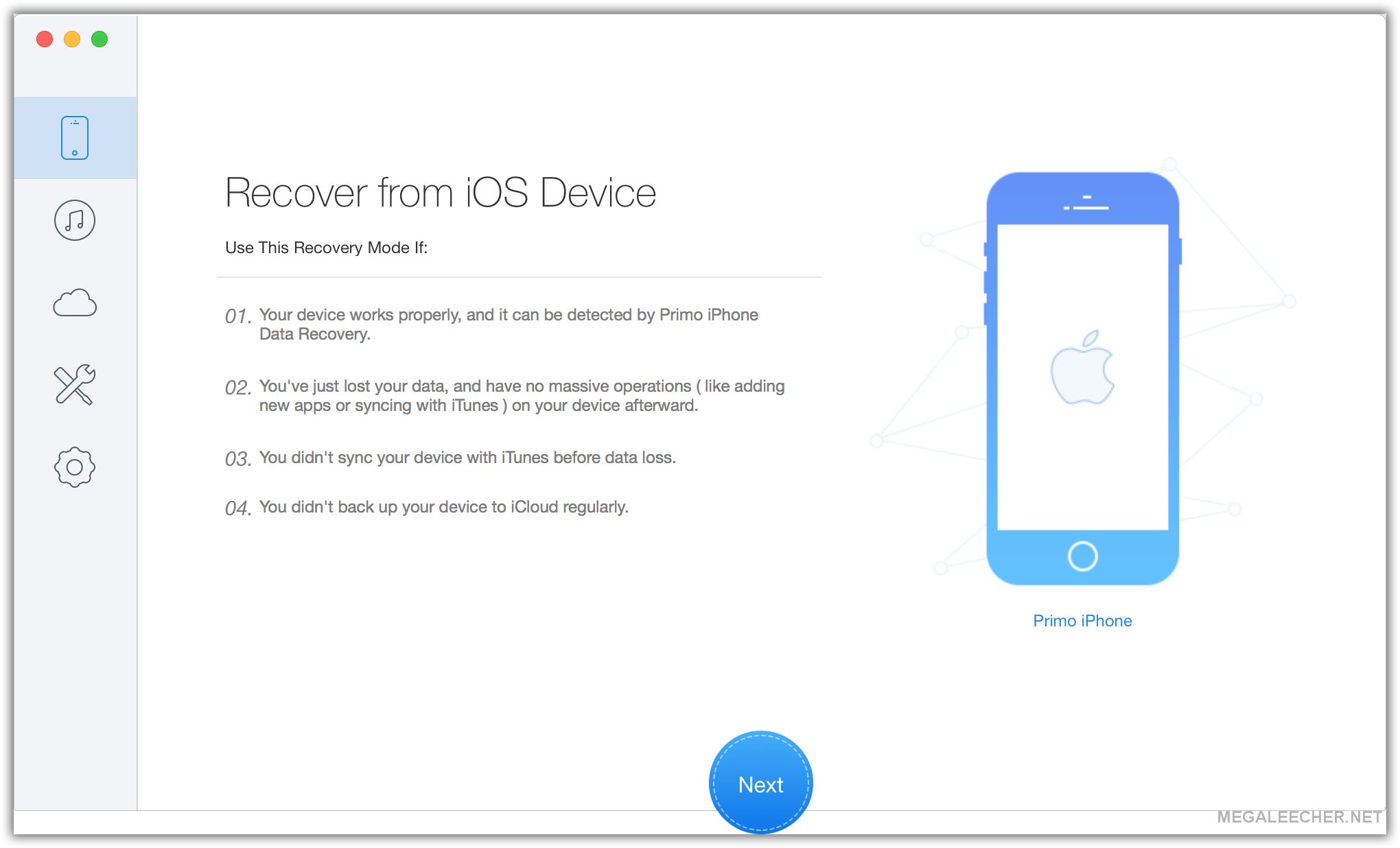 Features of Primo iPhone Data Recovery:
✓ Recovers 25 types of iOS content from iPhone, iPad and iPod touch
This is what this tool was made for. It is capable of recovering your content such as photos, contacts, messages, notes, app data, and other important stuff. You can also choose the format for your recovery; this is applicable for messages and contacts.
✓ Retrieves Personal Data Directly Back to iPhone Easily
Personal data can be classified as anything private, confidential or anything you don't want to lose at all costs. In the smartphone world, this usually revolves around photos, messages, contacts, notes or even other documents.
With the iPhone's camera coupled with a large sensor and aperture, its photos are usually amazing. These photos are a memory lane you would wish to treasure forever. They can remind you of that snowy morning you took a selfie or an event you attended when you were on holiday. These memories cannot be recreated if the photos are lost. In case any data loss happens, Primo iPhone Data Recovery will enable you to get your beloved precious photos back.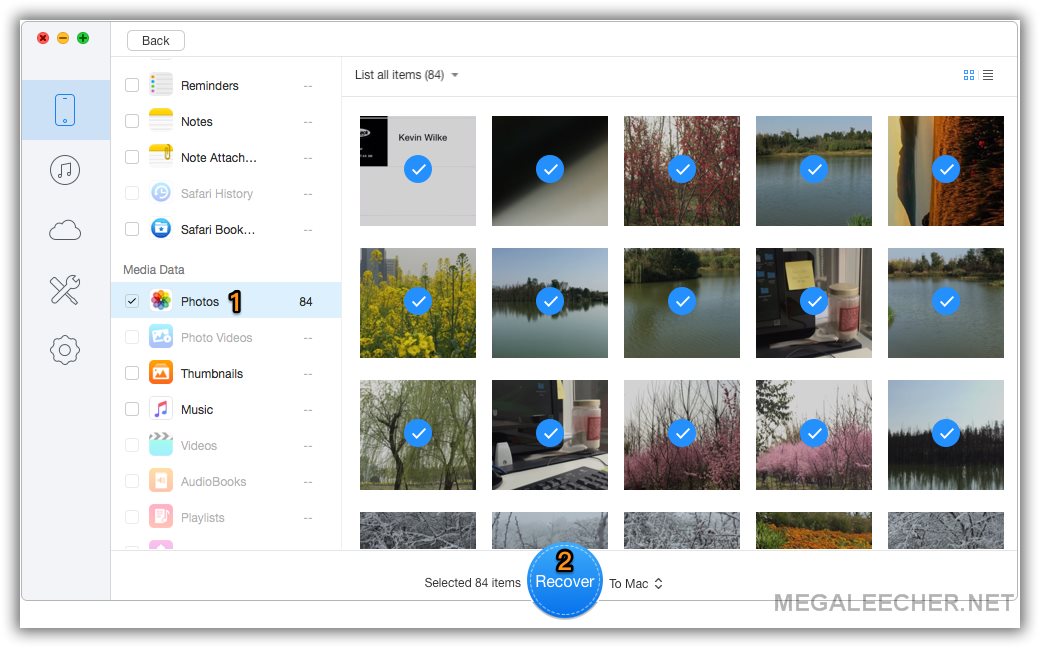 Photos aren't that crucial when there's a priority of important data. There's the most important information that you must have in your smartphone no matter what. The first in this list are the contacts. If you lose contacts by i.e. accidental delete, it will be a hard task to get them back. But by the help of Primo iPhone Data Recovery, your contacts are just a click away. You just need to know how to recover your deleted contacts from your iPhone.
Second most important data in the priority queue are messages. They serve as proof, evidence or even as future reference. Using the tool, you can also recover your deleted text messages from your iPhone with ease. After you have recovered the data; contacts and messages, you can restore them or save them in your computer in different formats such as CSV, HTML, VCF, and TEXT.
✓ Retrieves data via three safe modes
This tool has revolutionized how the Recovery of data is done. Using the three options; recovery from iDevice, iTunes backup, and iCloud nothing is impossible. You can even selectively extract any piece of data from the cloud and choose whatever you want to restore. No more wiping and overwriting the existing data. Data can be restored even if you didn't have a backup in the first place.
✓ Fixes your iDevice from an array of iOS system issues
Smartphones often experience system glitches, and iDevices are not an exception. System errors like boot loop, black screen or even getting stuck on white Apple logo are system issues an iDevice user can experience. These errors result from a jailbreak collapse or a failed upgrade. Thanks to PrimoSync, your iDevice can be fixed if you experience any of the above issues.
Conclusion:
"They are higher chances of users regaining their precious data like important contacts, messages and beautiful photos as long as they perform the recovery as soon as possible," – PrimoSync. With a higher improved scanning speed and recovery rate, Primo iPhone data recovery tool offers, it will never disappoint you. It now supports almost all iPhone smartphones; from iPhone 4 to 7 plus. It also works on iOS 10.