We have shared lots of services and tools facilitating hassle free downloads from one-click file hosters like LeechPack, RDesc, Mipony, RSFind, FreeRapid, Tucan Manager, Rapidshare Auto Downloader, Rapidshare Plus, Instant Megaupload Download, CryptoLoad, RapidShare Inspector and RapidLeecher etc., many of these tools are now obsolete and have been replaced by all-in-one tools capable of downloading from many services.
Free and open-source utility Megaupload Downloader is one such software designed to let users download files, easily and without limits from file-hosting sites like Megaupload, Rapidshare, Mediafire, EasyShare, DivShare, Uploaded.to, Youtube, Vimeo, MegaVideo and many others.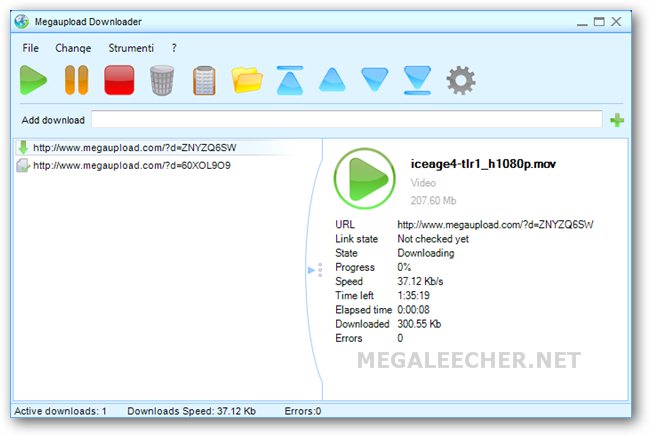 Megaupload Downloader is as easy to use as it can get, everything is automated once links get copied to the utility, add to that various service plugins are available for users to expand the supported service list. If this is not enough the utility also supports downloading videos from sites like Veoh, Megavideo and YouTube.


- Megaupload.com
- Rapidshare.com
- Megavideo.com
- Mediafire.com
- 4shared.com
- zShare.net
- Depositfiles.com
- Divshare.com
- Easy-share.com
- Filefactory.com
- Myfreefilehosting.com
- Soundsnap.com
- Sendspace.com
- Sourceforge.net
- Uploaded.to
- Youtube.com
- Veoh.com
- Livevideo.com
- Datafilehost.com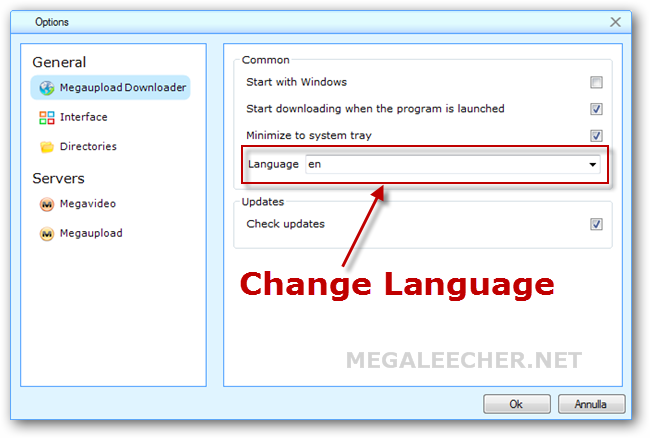 The utility is developed actively and gets updated regularly via built-in updater, available for Windows OS the utility starts in Italian Language but can be easily changed to English by opening the Settings dialog (click Gear wheel icon) and using the picture guide displayed above.