I have been a Bank of Baroda customer for almost 11 years now and have enjoyed their services until past few years, it is very sad to see how a bank which claims itself to be "India's International Bank" and offer "A Hi-Tech Convenience eBanking Product suite" via their "BarodaConnect (BOBiBanking) Portal" fairs at the bottom when compared to competition like SBI Online, Axis iConnect, HDFC e-Banking etc. in terms of both usability and convenience of use.
Since, past years I have always found their online portal to be very amateurish and their SMS delivery (for One-time-password) slow - they are even not supported for auto-account updation by wealth management systems like Perfios, Mint etc. as they use an in-compatible login system, adding "insult to the loss" they have now blocked any user having the latest Java version (Jave SE 7 Update 65) out of their portal completely showing the below error - ironically they want you to use Java and bug you with multiple login and Q&A prompts citing higher security measures just to view your account but fail to reply multiple emails and calls when they failed to recognize a new version of Java with "Critical Security Fixes"!!!. We have already written about the security risk of having older Java version on your computer, even Java itself is imposing stricter security measures to mitigate this risk. After, emailing two times without receiving a reply, a visit to the branch and a call to customer-care and waiting for almost 20 days the only solution I had was to "downgrade Java" on my computer as demonstrated next.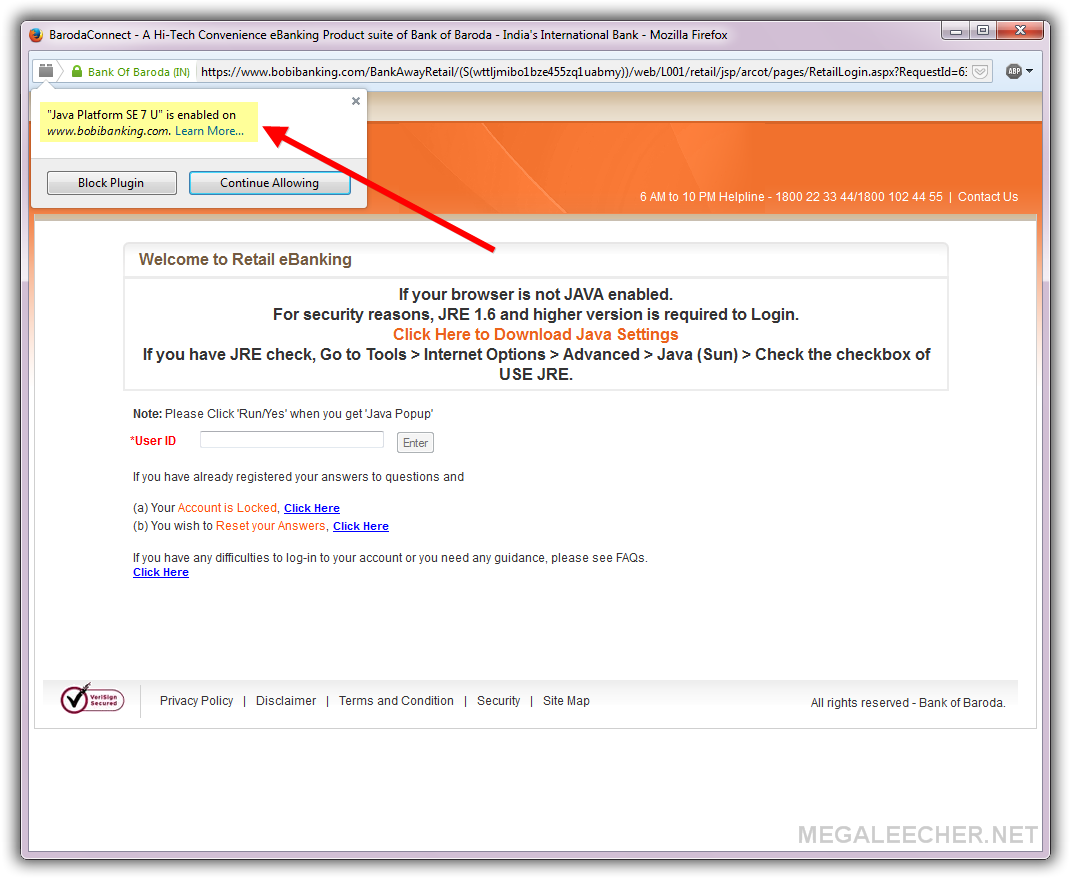 Uninstall the NEW version :(, from Add/remove applet.

Download and install the previous version Java SE 7 Update 60 (jre-7u60-windows-i586.exe) which was quite hard to find and downgrade.

Java updater will now bug you for downloading the new version every now and then, and the official Java applet verification will complain about the outdated version but that is what you have to live with when dealing with a crap Bank (and specially the outdated tech-team behind it) like Bank Of Baroda.

Congratulations, the crap website of BobIbanking is working for you now.
And yes, I have already started shifting my business away from them and can see more and more users doing the same only because of what they offer compared to other online banking solution.