Samsung's next flagship is rumored to appear sooner than in previous years. The Galaxy Note 5 has generated a lot of buzz, due to the fact that the smartphone manufacturing mogul usually waits until September to announce the new model in the Note series at the IFA press conference in Berlin, but now it has been moved up at an August event in New York, according to TechRadar.
Could be a tactic to boost sales, after the numbers for the Galaxy S6 and S6 Edge haven't reached the record made by the Galaxy S4 in 2014? At the moment, out of 10 million units that Samsung has shipped to stores in April, only 6 million units have been sold.
Still, Samsung is standing firmly in the smartphone market, we have the numbers to prove it. This is a record from Statista showing Samsung's sales and market share from 2014.


That pretty much confirms that you're making a good choice by getting a Samsung smartphone, if you haven't already. But since you're reading this article, you most likely already own a Samsung Galaxy Note 5. Congrats!
And you've bought it locked from a carrier, because it was cheaper and a good deal, right? Well, let me show you how to make it an even better deal by unlocking it.
1. You can use it with any carrier, which means that you can now choose the cell phone plan that suits you best. Without having to take into consideration where you bought your phone from.
2. You can travel without the giant roaming fees that give you a headache each time. Cut your costs by using local SIMs in your trip.
3. You can sell your phone at a higher price than the locked ones, when you want to upgrade. With newer better models coming out all the time, this will help you get more cash for an upgrade, each time.
What are your options for unlocking your Galaxy Note 5?
Let me be honest with you: you have more than one option of doing this. To be more exact, you have three. Let's take a closer look at each one and its pros and cons.
You can go to a local phone repair shop. They have hardware for unlocking for your phone. Pro: You don't need to have any technical skills. Con: The process can damage your phone, and you have to leave it at the shop while they unlock it.
You can go to your carrier. They're legally obligated to help you unlock your phone, they just don't advertise it. Pro: They're a trusted source. Con: You most likely will have to wait for your contract to expire, before they unlock your phone.
Buy an unlock code online. There are platforms and apps such as UnlockUnit.com and UnlockScope.com that help you buy the unlock code that was attributed to your phone in the factory. Pro: No need for technical skills, you get the code in a couple of hours wherever you are. Con: Prices vary depending on phone model and country, but you have 3 options to choose from.
This is an easy 3 step process that you can go through from home, work or on vacation. It takes a few minutes to complete the order and a few hours to receive the code and instantly unlock your Note 5. I'll demonstrate on UnlockUnit:
Go to UnlockUnit and select Samsung Galaxy Note 5 in the order form. Add the network and country you bought your phone from, your IMEI (which you can find out by dialling *#06#) and your email address.
Choose your preferred delivery time and its respective price, and make the payment through credit card, PayPal, Skrill, Moneybookers or Bitcoin.
Receive your unique unlock code through email and enter a SIM from a different network. When you open your phone it will ask for "SIM Network Unlock PIN" or "Enter Unlock Code", enter the code in the field below. And voila, you're done!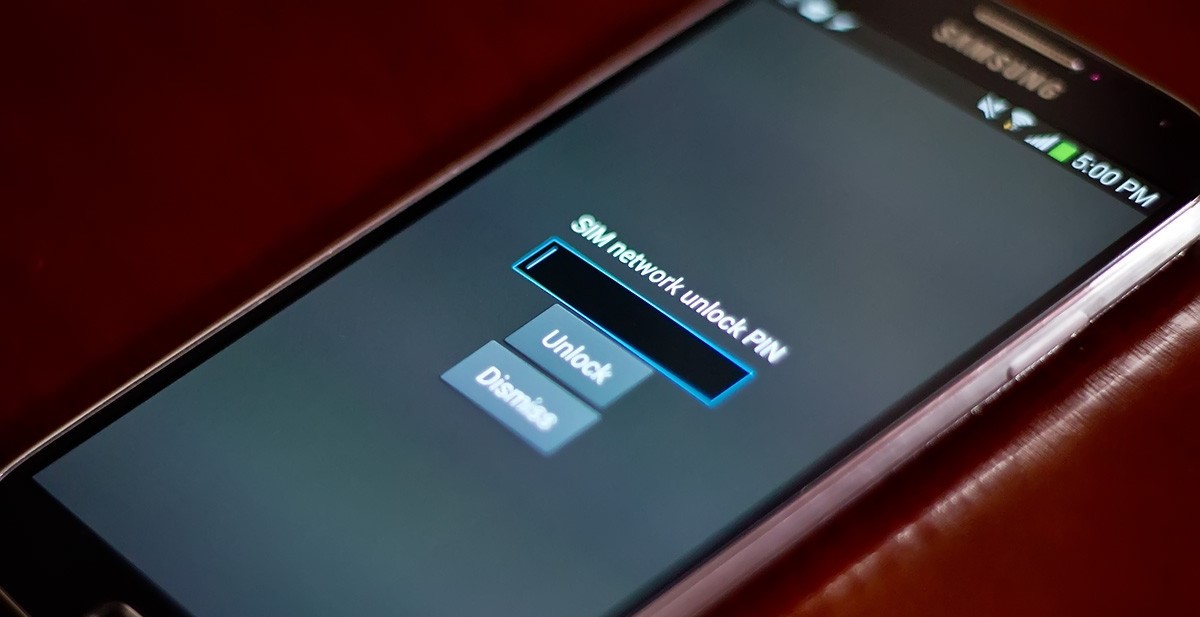 In case your phone doesn't ask for the unlock code and it only says "Network Locked" then, as if making a call, dial: #7465625*638*#. Once prompted for the code, enter it and your phone will be unlocked. It's that easy.
If you'd like to learn more about unlocking or have questions, leave a comment below or visit UnlockUnit's Youtube channel. They have dozens of helpful videos.