Apple iOS 5.0.1 update is out now and so is the redsn0w jailbreak, follow the detailed step-by-step instructions below to get your iOS 5.0.1 install jailbroken and install Cydia.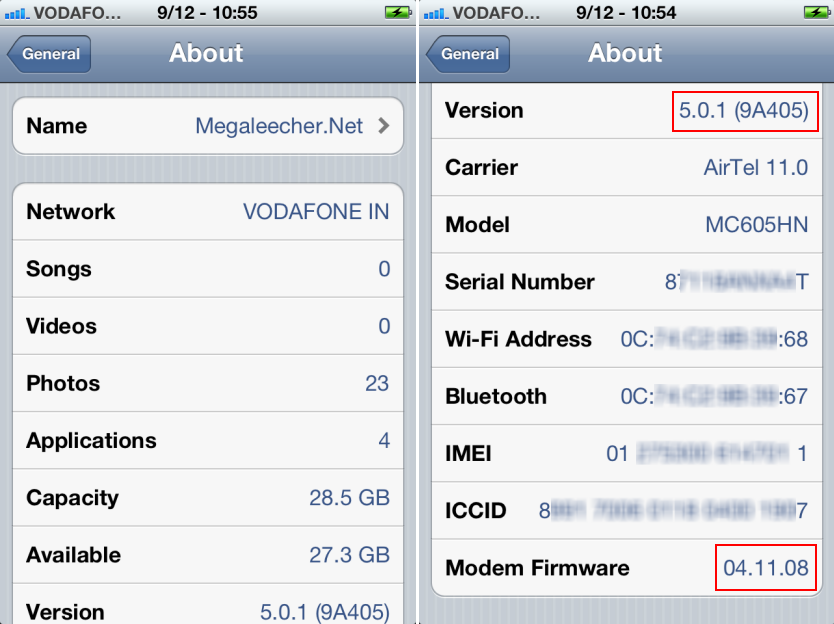 We will be jail-breaking iOS 5.0.1 but keep in mind that current redsn0w 0.9.9b8 will only detect iOS 5.0 IPSW file and if you try to use 5.0.1 IPSW you will receive the "Unrecognized Fingerprint Build" error as shown below.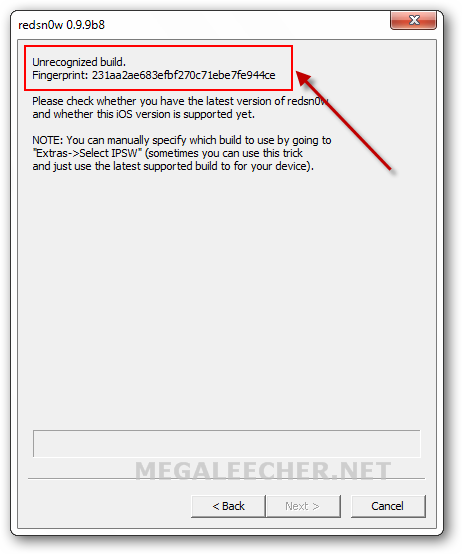 redsn0w version 0.9.9b8 will natively recognize the 5.0.1 beta that Apple let developers start testing this week (so you don't have to play the "point at 5.0 IPSW" trick). Because the IPSW isn't public, you'll still need to provide it once to redsn0w (at which point it will cache all the important pieces so you don't need to select it again).
Once we have downloaded both redsn0w and iOS 5 IPSW files, start redsn0w, and click the "Extras" button.

From the "Extras" dialog click "Select IPSW" and browse->select the iOS 5.0 IPSW file (in case of iPhone 4 the file will be iPhone3,1_5.0_9A334_Restore.ipsw).

redsn0w will confirm the identification of correct file.

Now click the "Jailbreak" button in redsn0w and follow onscreen instructions making sure you check the "Install Cydia" option.

If all steps are followed as per instructions redsn0w will show you progress and you will have a jailborken device with Cydia installed.

Once jailborken you will receive the following information telling you that this "jailbreak" is "tethered" meaning you will need to connect the device to a computer and reupload jailbreak files every reboot.